Teach, Learn, and Grow$th_heading>
With FoodCorps, you'll spend a year teaching kids about food in school gardens, cafeterias, and classrooms. The yearlong term begins in August. Applications for the 2024-25 term will open this fall.
Sign Up for Updates
Benefits
Living Stipend

$33,000 for the full 11-month term

AmeriCorps Segal Education Award

After your service term, you'll be eligible for a $6,985 Segal AmeriCorps Education Award, which you can use to repay qualified student loans and to pay current educational expenses.

Health Insurance

You'll receive health, dental, and vision coverage.

Professional Development

You'll get training, mentorship, and career development opportunities during your year of service.
Explore More Benefits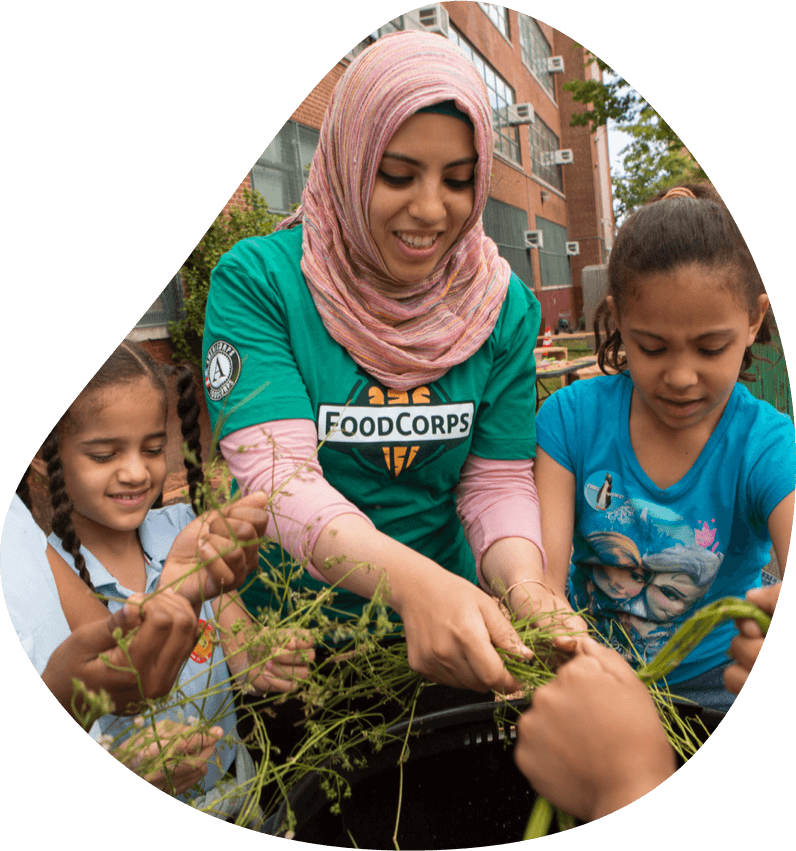 What You'll Do
You'll teach kids in school gardens and classrooms, or work with school districts to support cafeteria menus. The 11-month service term begins in August 2024 and ends July 2025.
You can choose one of two tracks:
Food Education — you'll work alongside educators to teach kids about food in gardens, classrooms, and cafeterias.
School Nutrition — you'll work alongside school nutrition leaders to procure and promote nourishing school meals.
Where You'll Serve
You can choose to serve in one of 16 states or the District of Columbia. We prioritize folks who want to serve their local communities.