5 Things You'll Learn as a FoodCorps Member
From career advice to crochet.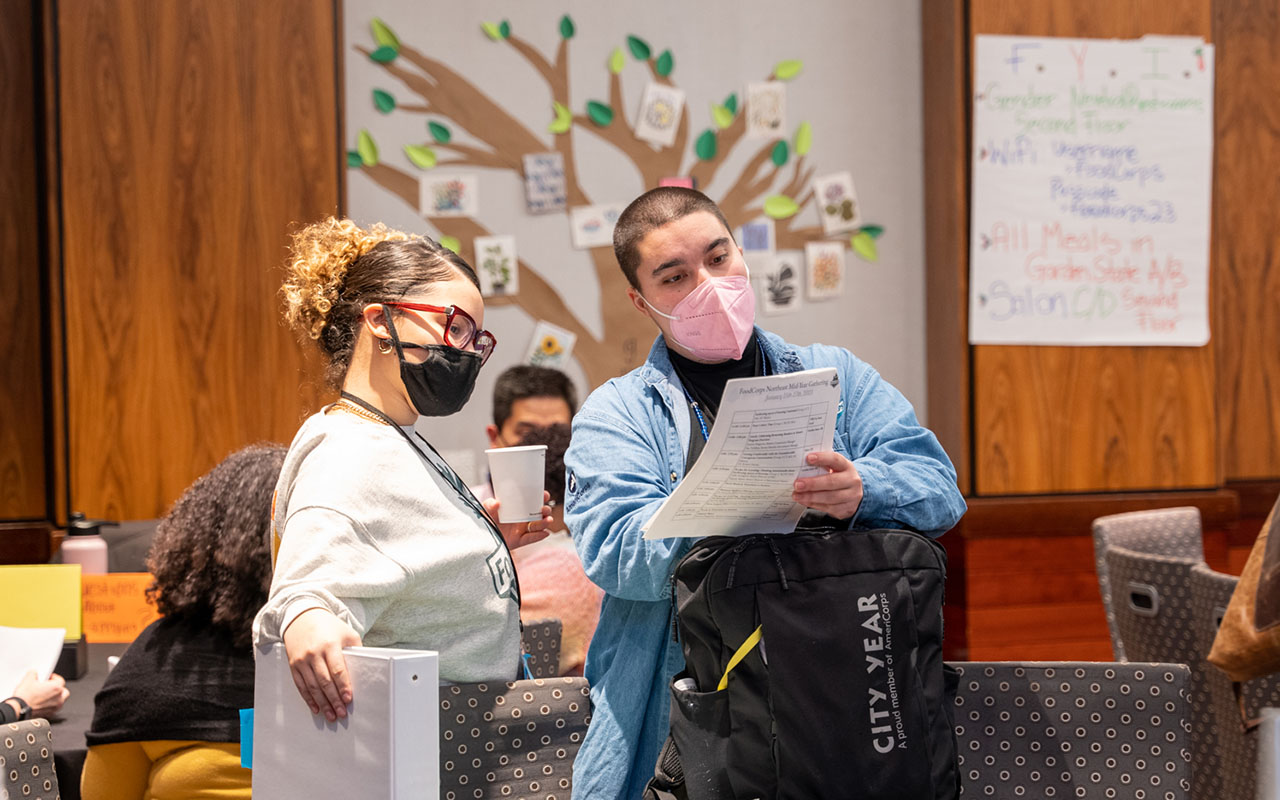 We like to say that FoodCorps AmeriCorps members teach, learn, and grow in schools. You might know that our members teach kids about nourishing food, grow plants in school gardens, and grow as school food champions and community leaders.
But what can you expect to learn during your year with FoodCorps?
As it turns out, FoodCorps members never stop learning. From the classroom instruction practices you'll learn during orientation, to the career guidance you'll receive throughout your service, to the skills you'll pick up along the way—joining FoodCorps is an investment in your ongoing education.
Here are five lessons you can expect to learn while serving with FoodCorps.
1. Kid-friendly cooking and gardening.
FoodCorps members come to the table with all kinds of skills and backgrounds, but experiences working with kids can vary. Some of the first lessons you'll learn when you join FoodCorps are about cooking and gardening with kids, and how to make the most of hands-on learning with your students.
But in addition to these basics, we'll help you dig deeper into what it means to be a compassionate school food leader. Our members participate in trainings that cover topics like culturally responsive teaching, mindful cooking and tasting, and anti-racism practices in school settings. These lessons aren't a one-time session, either; FoodCorps supports you in building on these skills throughout the year.
2. Career possibilities after service.
Did you know that 73% of FoodCorps alumni go on to careers in fields related to their service? Alums across the country are working in fields like nutrition and public health, education, nonprofit management, school food leadership, policy and advocacy, and agriculture and food production—and they're eager to share how they got there.
Throughout and after your service term, there will be plenty of opportunities to learn about the different career paths available to you through panels, internships, and more. There are more than one thousand FoodCorps alumni out there; no matter your career goals, you're sure to find someone to talk to. 
3. Networking—also known as relationship gardening.
Professional relationships are like plants: they may need different things to grow strong and resilient, but they all deserve intention and care. FoodCorps is invested in helping you grow professional networks that aren't transactional—i.e., you only reach out when you need something—but relational, where you truly get to know someone.
Your time with FoodCorps is ripe with opportunities for relationship gardening; you'll meet other members working in the same communities as you and also connect with principals, teachers, school nutrition staff, families, and more. Through trainings, mentorship, and ongoing support, we'll help make networking as easeful and constructive as it can be.
4. Courageous conversations.
Having courageous conversations—sometimes thought of as "hard" conversations—is a critical part of working to transform injustice. As our President, Dr. Robert Harvey, puts it: "Knowing how to wade the uncomfortable waters of being both direct and diplomatic, honest and humble, equity-centered and outcomes-oriented is key for anyone who works in community with others."
We've all had to face courageous conversations before, but we might not have felt prepared or equipped for them. Your network at FoodCorps will help you grow this skill through trainings and practice that center equity and justice. As a result, we hope you'll feel more ready to navigate all kinds of courageous conversations when they come your way.
5. Crochet veggies, macrame plant holders, tai chi, and more…really?
Really! When FoodCorps members get together, like at our annual regional Mid-Year Gatherings, we carve out space for member skill-shares. Our members have countless skills and talents outside of service, from crafts to music to movement. Learning these skills together will nourish your relationships and create calm during busy times. When you join FoodCorps, you might pick up a new hobby, too!
Ready to apply? Head to the application to get started.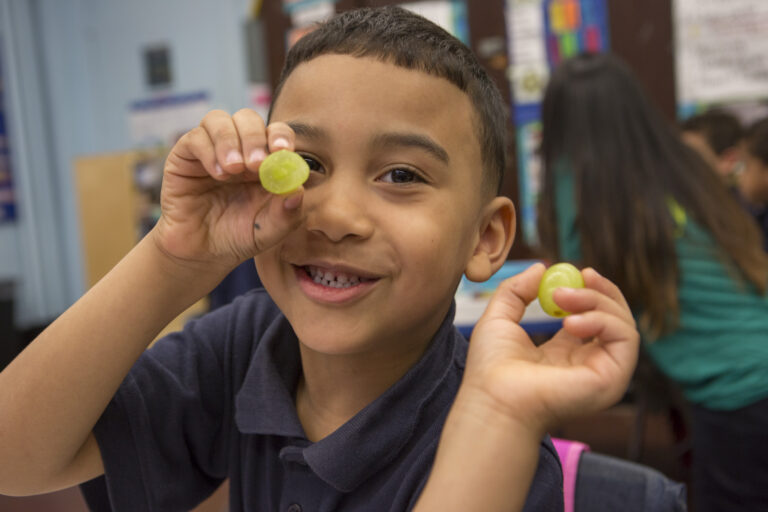 What is the Fresh Fruit and Vegetable Program?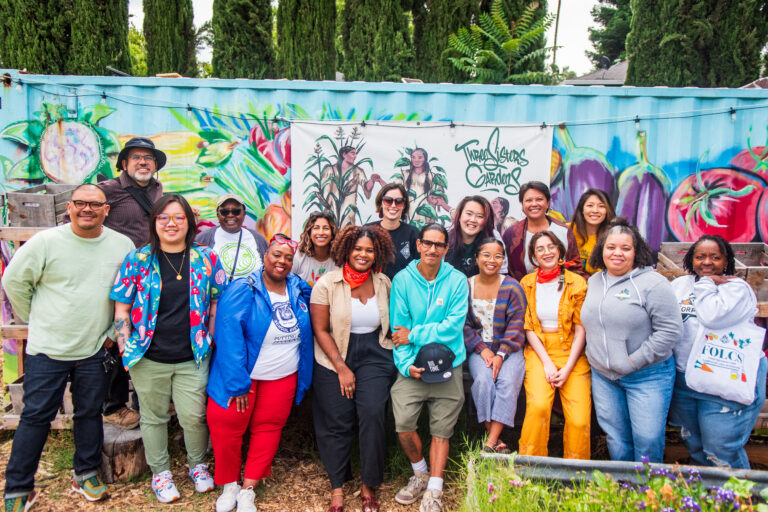 Cultivating Change and Connection: Reflecting on the FOLCS Kindred Gathering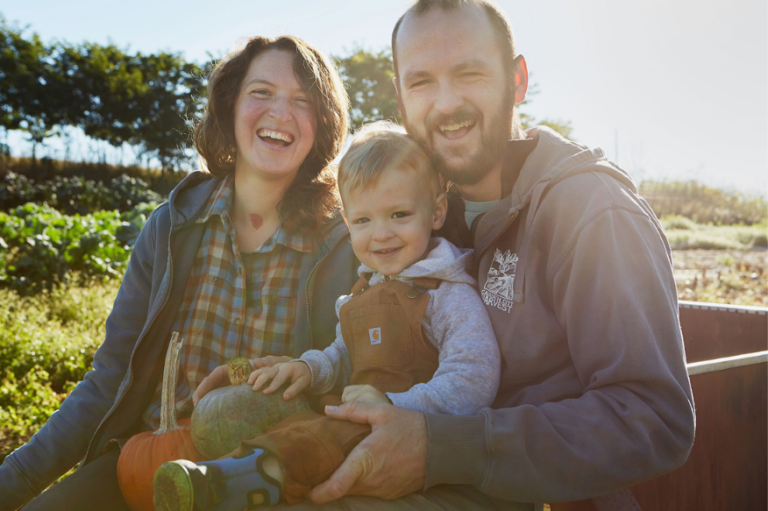 Alumni Farmer Spotlight: Pete Kerns and Natasha Hegmann's Shared Stewardship