Serve Your Community, Grow Your Career
FoodsCorps Service Member Tessa Finkelstein leads a lesson in a school garden. (Bronx, NY)
2023-2024 Application
We're still accepting applications for a limited number of unfilled positions.
Apply Now
As a FoodCorps service member, you'll teach kids to grow, cook, and love the nourishing foods that celebrate their cultures and communities—and help schools serve more of those foods, too. FoodCorps recruits talented leaders into full-time, paid public service, where they grow healthy school food environments in diverse communities through hands-on, experiential food education. Service members commit for a year at a time, but for the greatest impact on kids and on your career, we encourage you to come back for a second year.
STEP 1
What Service Members Do
As a service member, you'll teach kids about nourishing food and help schools become healthier places for them to learn and grow. Most of your time will be spent teaching in the classroom and garden; there are also opportunities to work with school nutrition directors in supporting districtwide food systems change. Most service corps members do the following:
Lead Hands-On Lessons

You'll teach students to grow, cook, and taste new foods, building their knowledge of and enthusiasm for fruits and veggies. You'll collaborate with teachers on integrating food into the curriculum, and you may help organize field trips to local farms or visits from chefs.

Influence Nourishing School Meals

You'll cultivate a cafeteria experience that steers students towards fresh fruits and veggies, gets them excited to try new foods, and celebrates their culture and community. You'll get kids to try samples during taste tests and brainstorm foods that make them feel strong and nourished. You may even work with food service directors and farmers to get local foods onto the lunch tray.

Build A Culture of Health

You'll be an active, collaborative member of the school community, working to ensure that the whole school environment—from hallway to classroom to cafeteria—celebrates nourishing food. You may plan family cooking nights and organize food fundraisers, too.
Learn More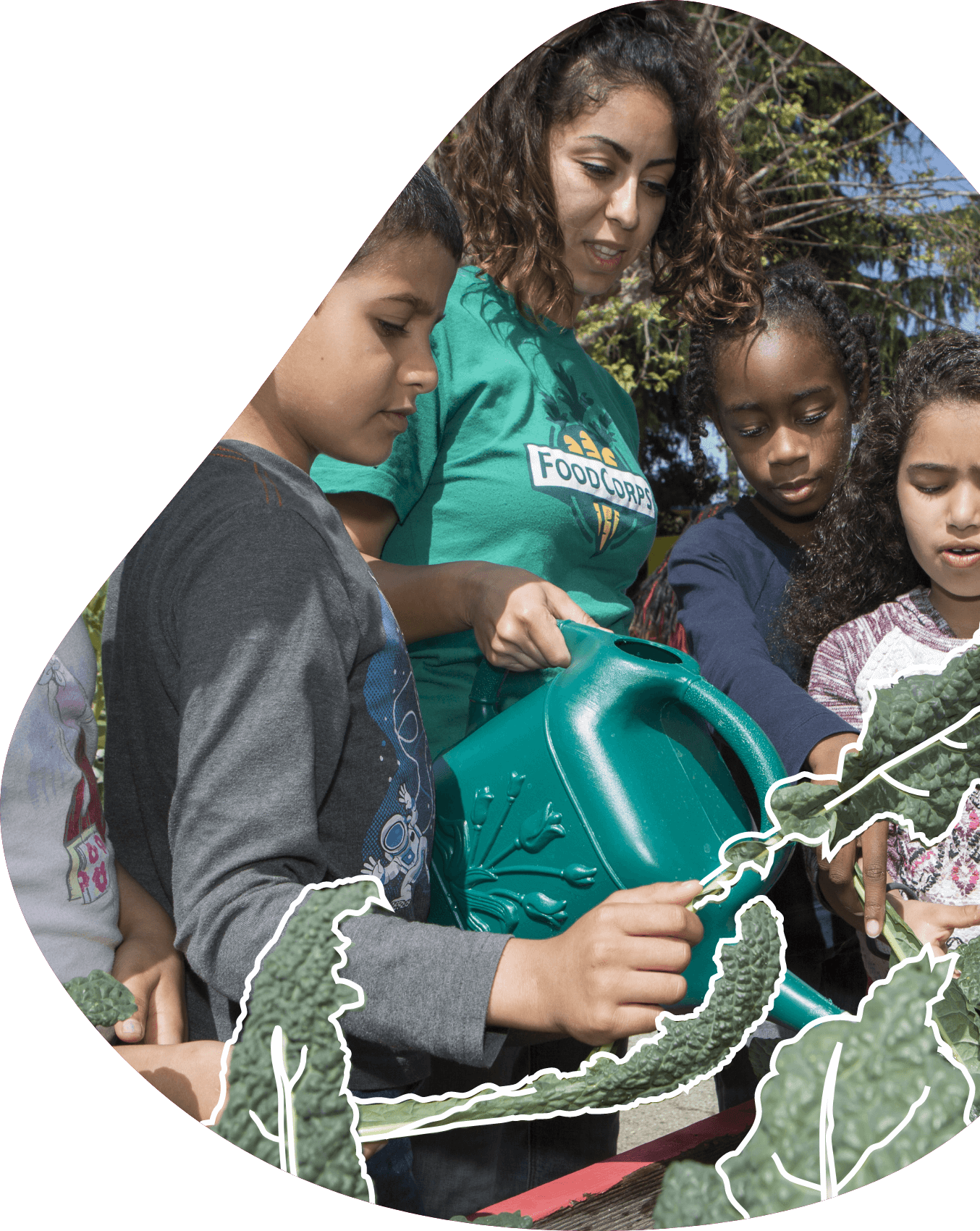 Kimberly Miramontes and her students water plants and harvest fresh dinosaur kale. (Oakland, CA)
STEP 2
Who We're Looking For
You want to make a difference in the world. You understand that food in school is a driver for equity, justice, and lifelong healthy habits. You're committed to learning, growing, and developing as a professional and as an active member of your community. You see food as a fundamental part of every kid's education. And you want to work directly in schools, with students, to make food central to their classroom experience.
Eligibility
To be considered for a FoodCorps service member position, you must:
Be 18 years or older by the start of service
Be a U.S. citizen, U.S. national, or lawful permanent resident of the United States
Hold a high school diploma, GED or equivalent
The ideal candidate has:
Passion for building a healthier future for school children
Demonstrated leadership aptitude
Motivation and commitment to serve full-time directly in a community
Self-determination in the face of challenges and creativity in finding solutions
Respect for diversity of opinion, experience, and background
Display a growth mindset by willing to grow through coaching and implementation of feedback
Knowledge of the culture, history, and/or language of the communities we serve
Desire to gain hands-on experience in food education
FoodCorps has given me a chance to make tangible change in the community I grew up in. It's incredibly rewarding to watch kids get excited about healthy food.
—Erika Van Dyke, served in Grand Rapids, Michigan
Read Stories of Service
STEP 3
Where We Work
FoodCorps currently serves more than 100 schools and districts in 12 states and the District of Columbia. We encourage members to serve in their local communities, as service is often most impactful when members feel a connection to or have strong knowledge of the community they serve. Keep in mind that we do not provide housing.
Want to know what it's like to serve in a particular community?
Contact the corresponding program staff via the Connect section of the region's page.
Where We Work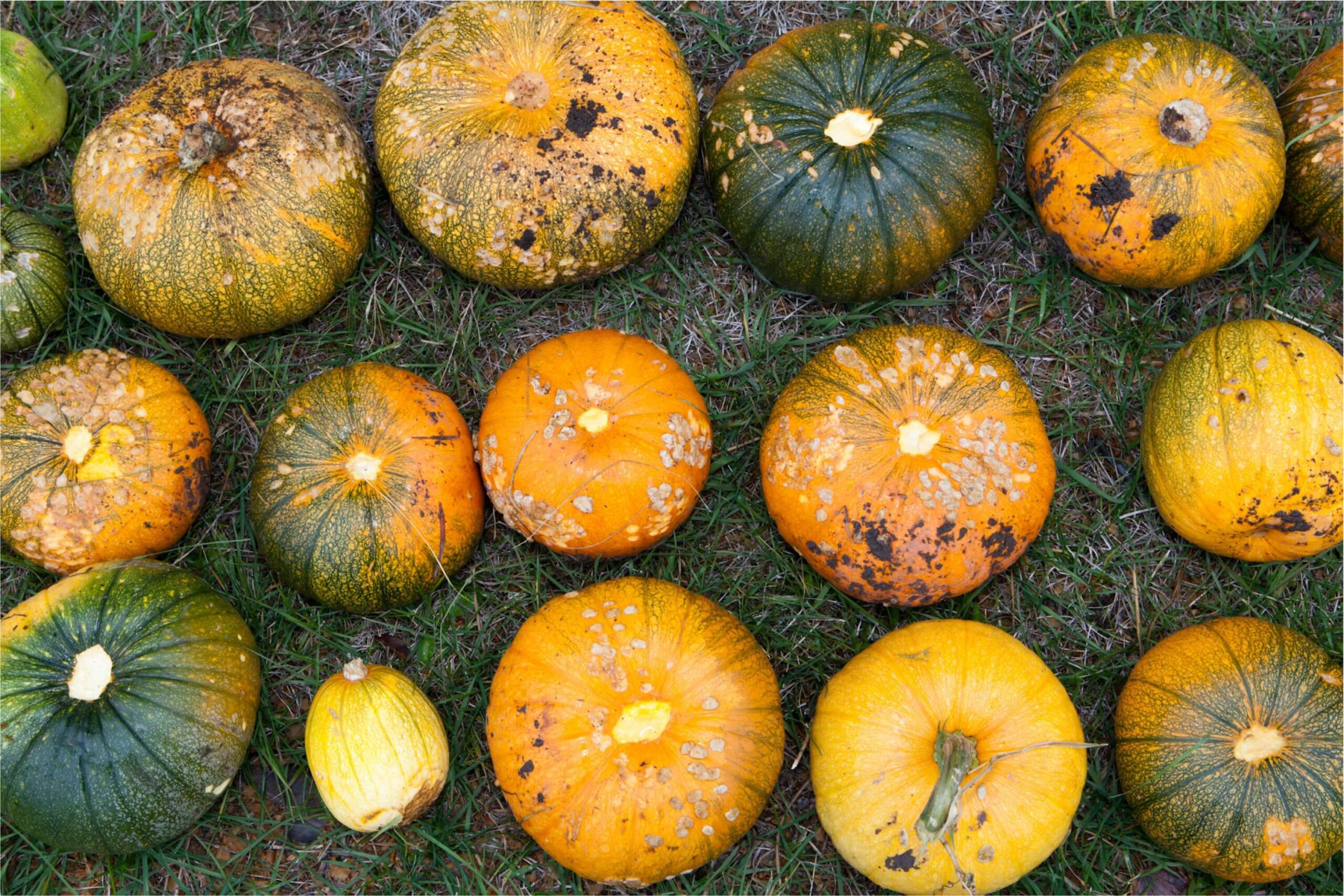 Step 4
Benefits of Service
FoodCorps service members receive a stipend, health insurance, and other benefits. In addition, FoodCorps prepares alumni for lifelong careers of impact as food educators, school nutrition leaders, and policy influencers. Being part of the FoodCorps alumni network connects you to thousands of passionate professionals who can help you build a career at the intersection of food justice and education equity.
Step 5
5 Tips to Make Your Application Shine
01
Demonstrate your passion for working in service in children. We want to know why you're excited to work with kids in schools!
02
Show your personality! We are looking for people with compelling personal stories, not cookie-cutter candidates.
03
In your personal statement, tell a story about a specific pivotal moment or experience that inspired you to pursue this path.
04
Upload a video or other supplemental file that expresses your passion for and connection to FoodCorps' mission and what it means to you—be creative!
Please note: You are welcome to include links as supplemental files. Just insert the link to your video, writing, or other content in a document you upload.
05
Connect with a FoodCorps staff member before applying in order to learn more about what service is like in your region of choice. Many of our program staff are alums of the FoodCorps program. Because they have served with FoodCorps and are now supporting service members on the ground, they have great insight into the service experience and how it varies from place to place. You can find contact information for the program staff at the top of each regional page.
Key Application Dates
2022
October
Application for 2023-2024 opens
2022
Nov 18
Deadline to receive decision by Jan 30
2023
Jan 16
Deadline to receive decision by March 6
2023
Mar 27
Deadline to receive decision by May 15
2023
Aug 7
Service term starts
2024
July 5
Service term end
Application Timeline
This year, we're accepting applications and making admissions decisions on a rolling basis. Applications will be accepted anytime between Oct. 14, 2022 and March 27, 2023. The earlier you apply, the earlier you'll receive a decision. Service site preferences will become limited as slots are filled, so we encourage you to submit your application as soon as possible!
Click "See the Application Timeline" to view more details.
STEP 7
Stay in the loop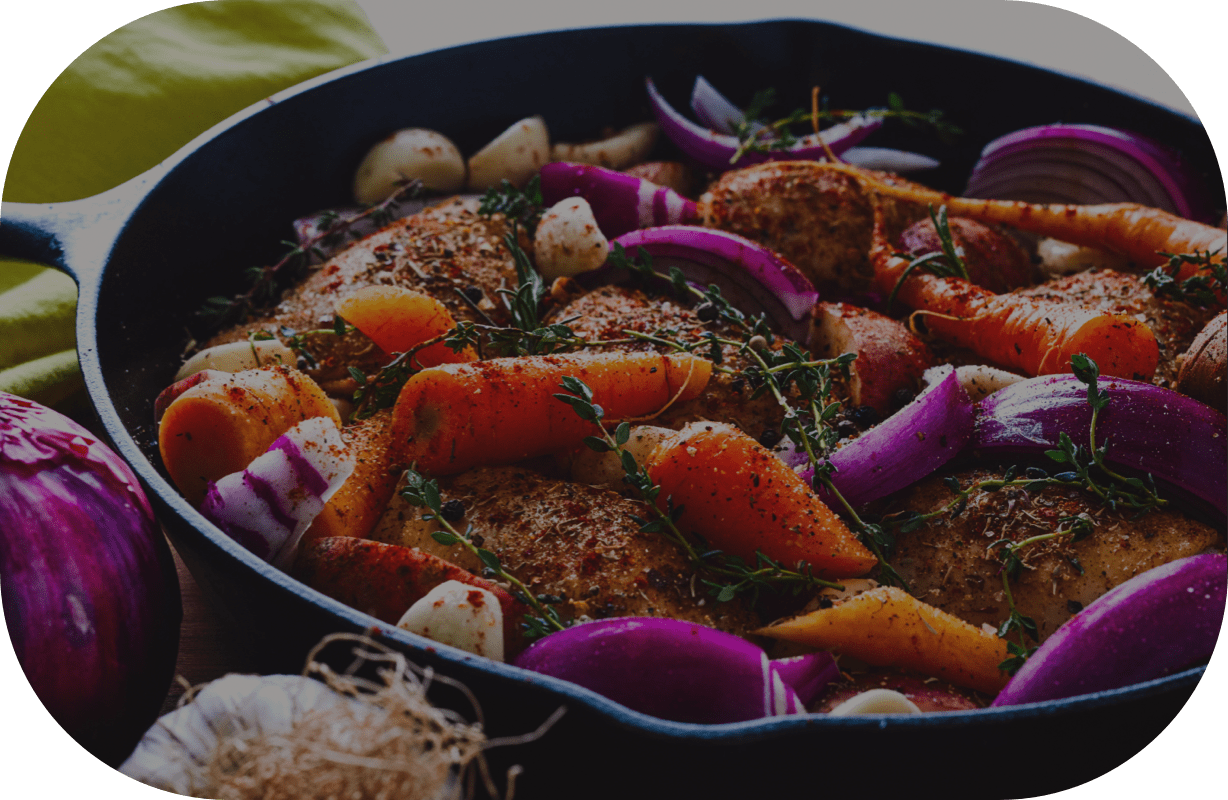 Newsletter
Sign up here to get emails about FoodCorps programs, service member opportunities, policy updates, and more. (We promise not to send too many emails.)