Help kids experience the joy and power of food
Lydia Yamaguchi, FoodCorps service member, listens to one of her student in garden. (Oakland, CA)
Applications for 2024-25 open this fall. Sign up to be notified when the application is live!
Sign Up for Updates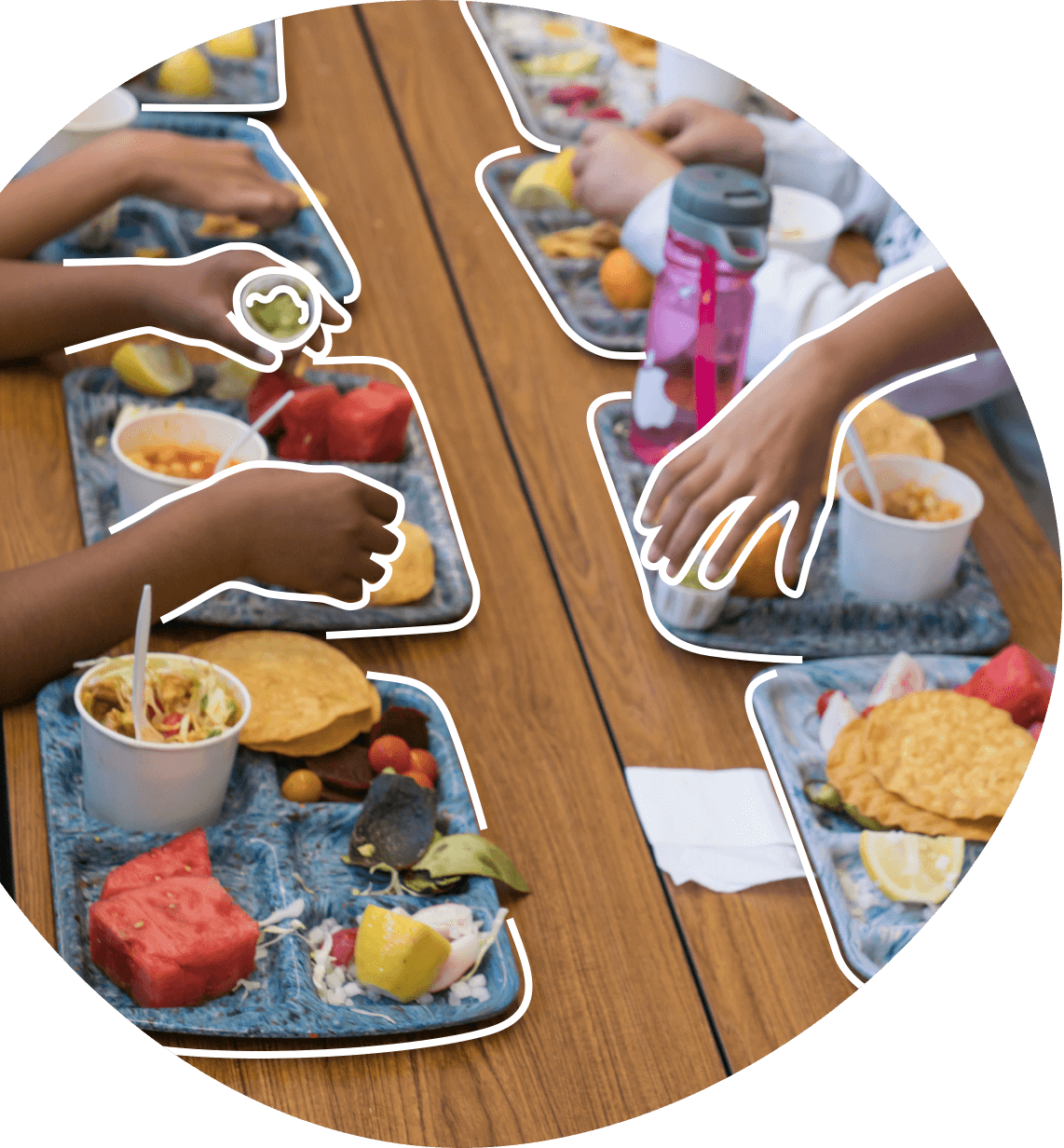 Nutritious and delicious school lunch served at Mar Vista Elementary. (Oxnard, CA)
Make nourishing food a part of the curriculum
As a service member, you'll implement FoodCorps' evidence-based strategies to help schools serve the needs of kids through food education and nourishing meals. There are two tracks for service members to serve in: 
Food Education service members, who work alongside educators to provide kids with food education and culturally affirming experiences with food in the classroom and gardens.
School Nutrition service members, who work with schools, service site organizations, and local communities to promote nourishing school food environments.
Download both position descriptions >
Lead Hands-On Lessons
You'll teach students to grow, cook, and taste new foods, not only changing their preferences but potentially changing their lives by making healthy, delicious food central to their daily experience. You'll collaborate with teachers on integrating hands-on food lessons into the curriculum, and you may help organize field trips to local farms or visits from chefs. And you'll help kids learn about foods that are important to different cultures and communities.
Influence Nourishing School Meals
You'll cultivate a cafeteria experience that excites kids to try new foods and naturally steers them toward fresh fruits and veggies, empowering them to take control of their eating experience. You'll get kids in the cafeteria to try samples during taste tests, and you may even work with food service directors, farmers, and school district leaders to get local foods onto the lunch line.
Build a Schoolwide Culture of Health
Together with the school community, you'll work to ensure that the whole school environment—from hallways to classrooms to the cafeteria—celebrates nourishing food. You may plan family cooking nights and organize food fundraisers.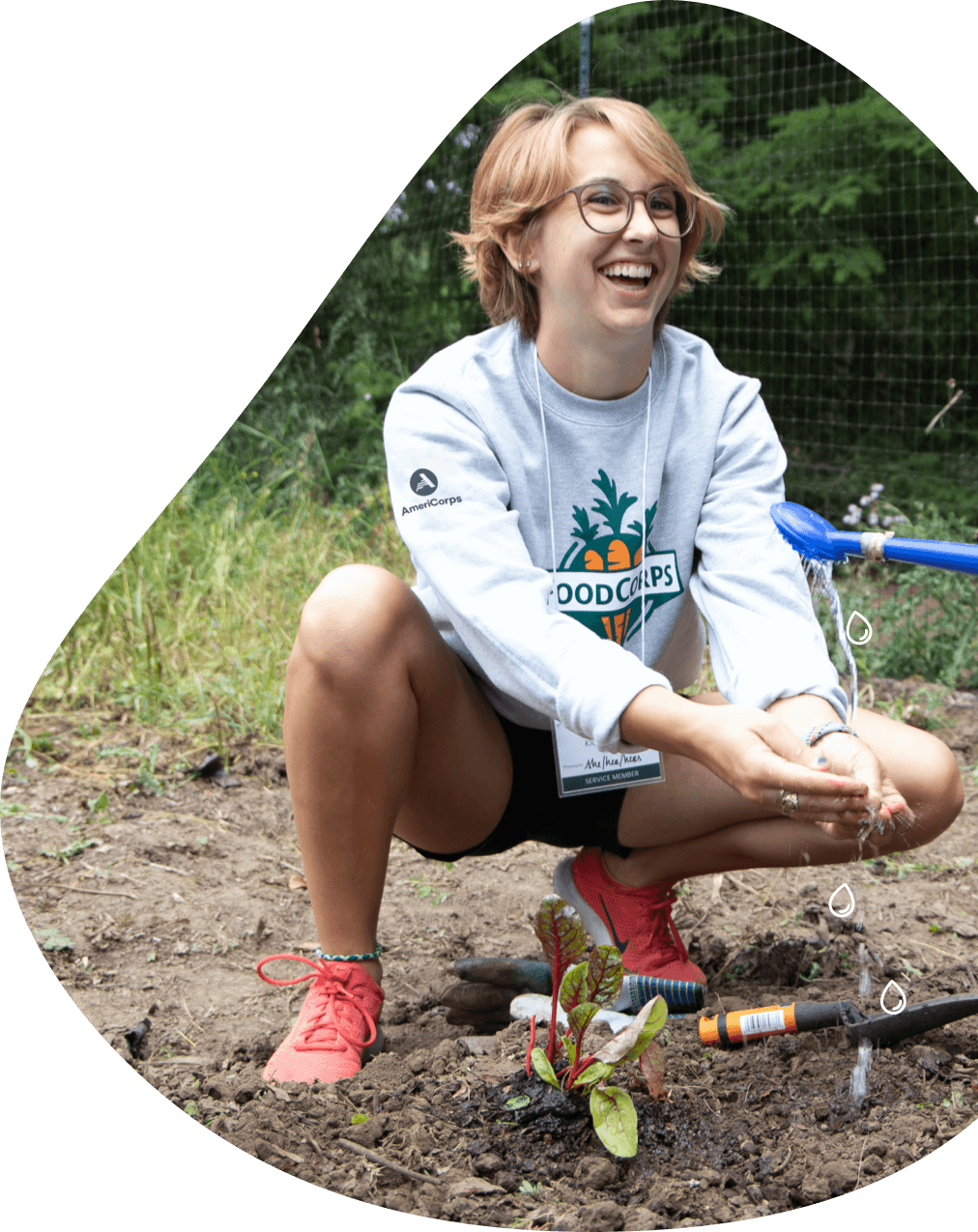 Clarissa Klostermann, FoodCorps service member, plants seedlings in a garden training at National Orientation. (Portland, OR)
Serving as an AmeriCorps member with FoodCorps is a full-time, eleven-and-a-half month commitment. The 1,700 hours you'll serve from August to July will mostly take place during school and business hours, but evenings and weekends are occasionally required. You'll also get opportunities for in-person training and professional development (don't worry, we'll cover the costs).
Want to know what it's like to serve in a particular community? Contact the corresponding regional program staff via the Connect section of the regional page.
Sign up to learn more about serving
Fill out the form on the right, and we'll keep you up to date on application information and other news about serving with FoodCorps. We promise not to send too many emails! Have questions now? Send us a note anytime at serve@foodcorps.org.