Donate
Your support moves us toward an equitable education and school food system for every student in this country. Make a gift today.
Become a Corporate Partner
We collaborate to develop corporate partnerships that amplify our shared vision: every child, in every school, experiences the joy and power of food. Learn how to become a corporate partner.
What impact will my donation have?
Your support enables FoodCorps to reach 106,000+ students every year with increased access to nourishing food at more than 250 schools across the country. And, our service corps members teach more than 15,000 hands-on lessons that promote healthy food choices. Studies prove that students who are part of our programming eat 3x more fruits and vegetables and that three in four schools are healthier after just one year of partnership with FoodCorps.

FoodCorps builds on your foundation of support and our more than a decade of proven impact to drive toward legislative wins for food education, school meals for all, and increased farm to school grant funds.

Together, by 2030, we are working toward an ambitious but attainable goal: that every child in this country has access to food education and nourishing meals in school.
Learn more about our impact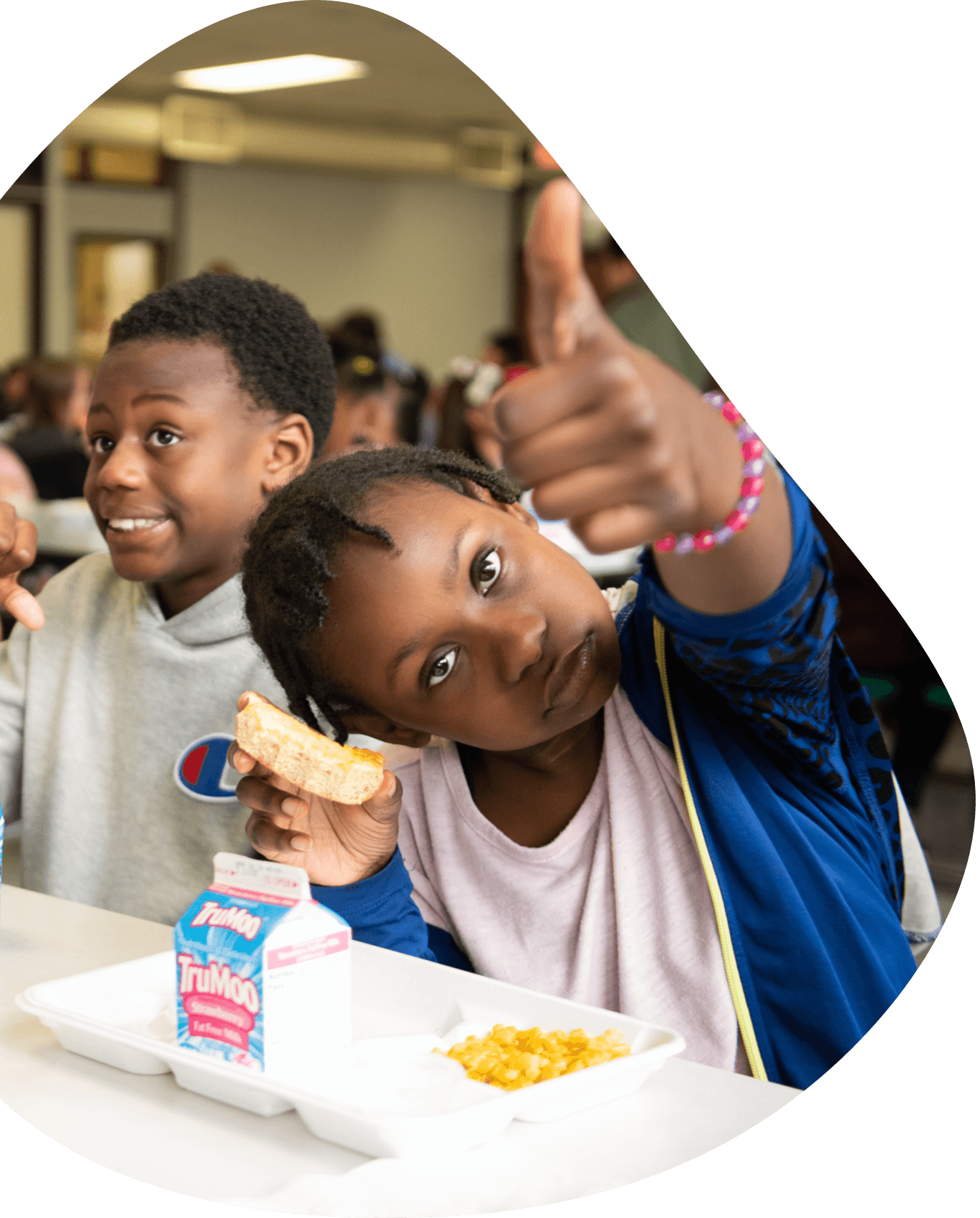 Student eating school lunch at Aberdeen Elementary School. (Aberdeen, NC)
FoodCorps really ignited the passion that I have for the work that I'm doing, making sure that every kid, no matter where they're from, has access to healthy meals everyday.
—Sarah D, Director of Child Nutrition Services, North Monterey County Unified School District & FoodCorps Alum
Watch Video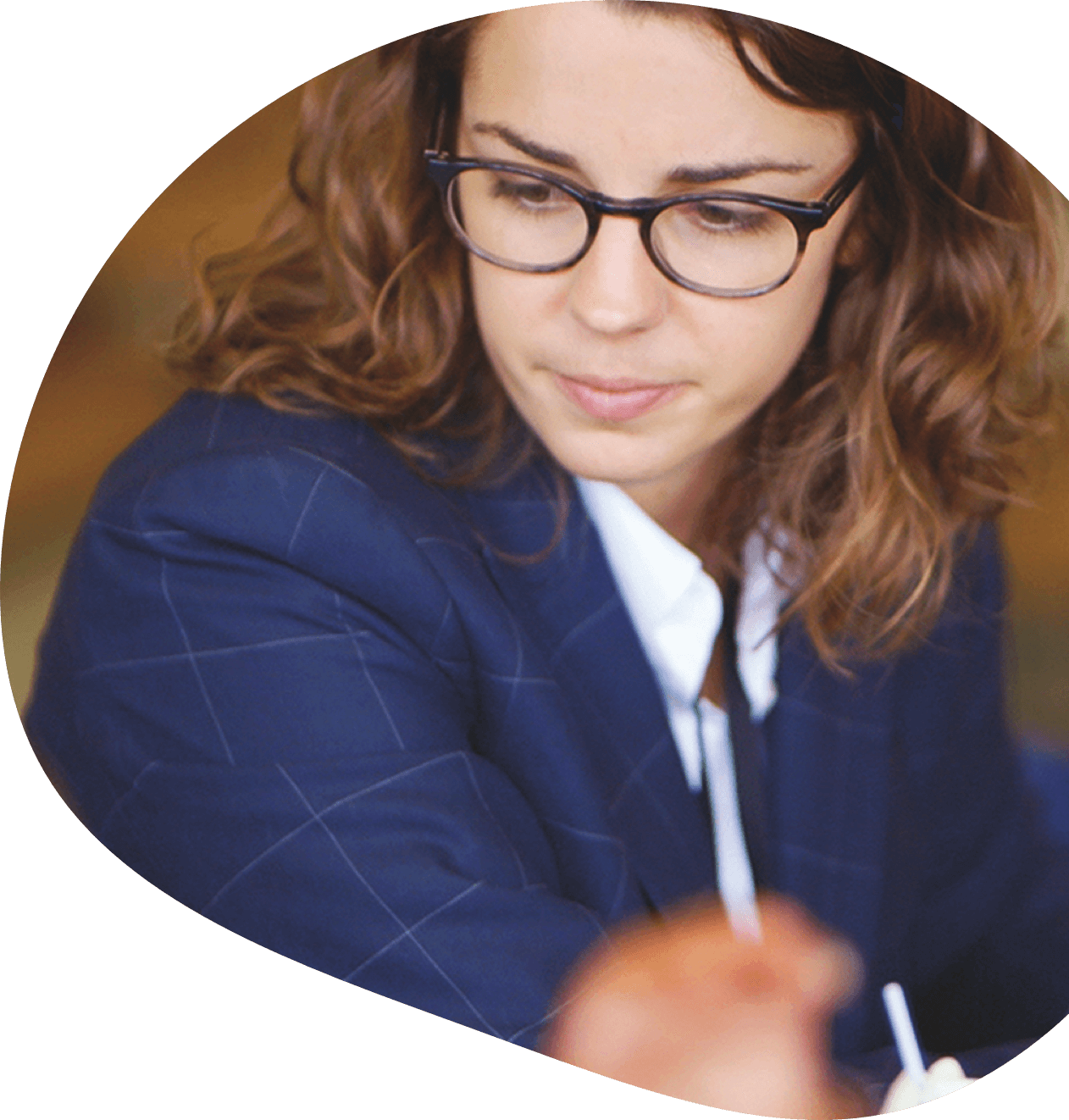 I did not always have teachers who looked like me. It cannot be said enough, but representation is important, especially when it comes to both education and health.
—Paloma Jones, Garden and Kitchen Educator, Edible Schoolyard NYC & FoodCorps Alum
Read More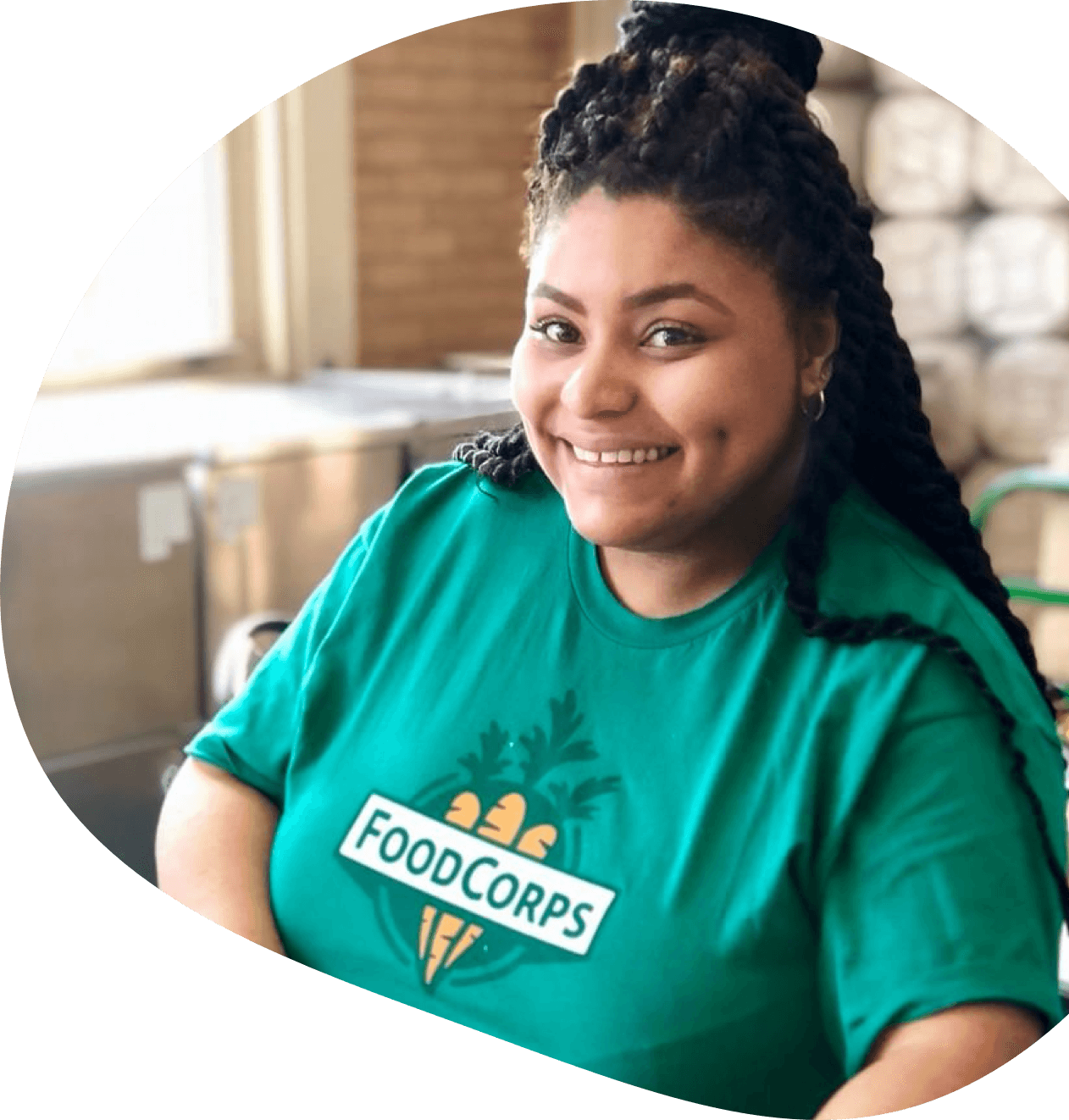 Through my FoodCorps service, I was able to learn how the people who live in the community are the catalyst for change in that area.
—Thayla Reyes, Researcher at University of Minnesota & FoodCorps Alum
Watch Video