FoodCorps' corporate partners join with us to cultivate health, justice, and joy for all children. Partner with us today to help bring hands-on food education and healthy food to more classrooms and cafeterias, and to drive lasting policy change that makes it easier for schools to nourish our kids.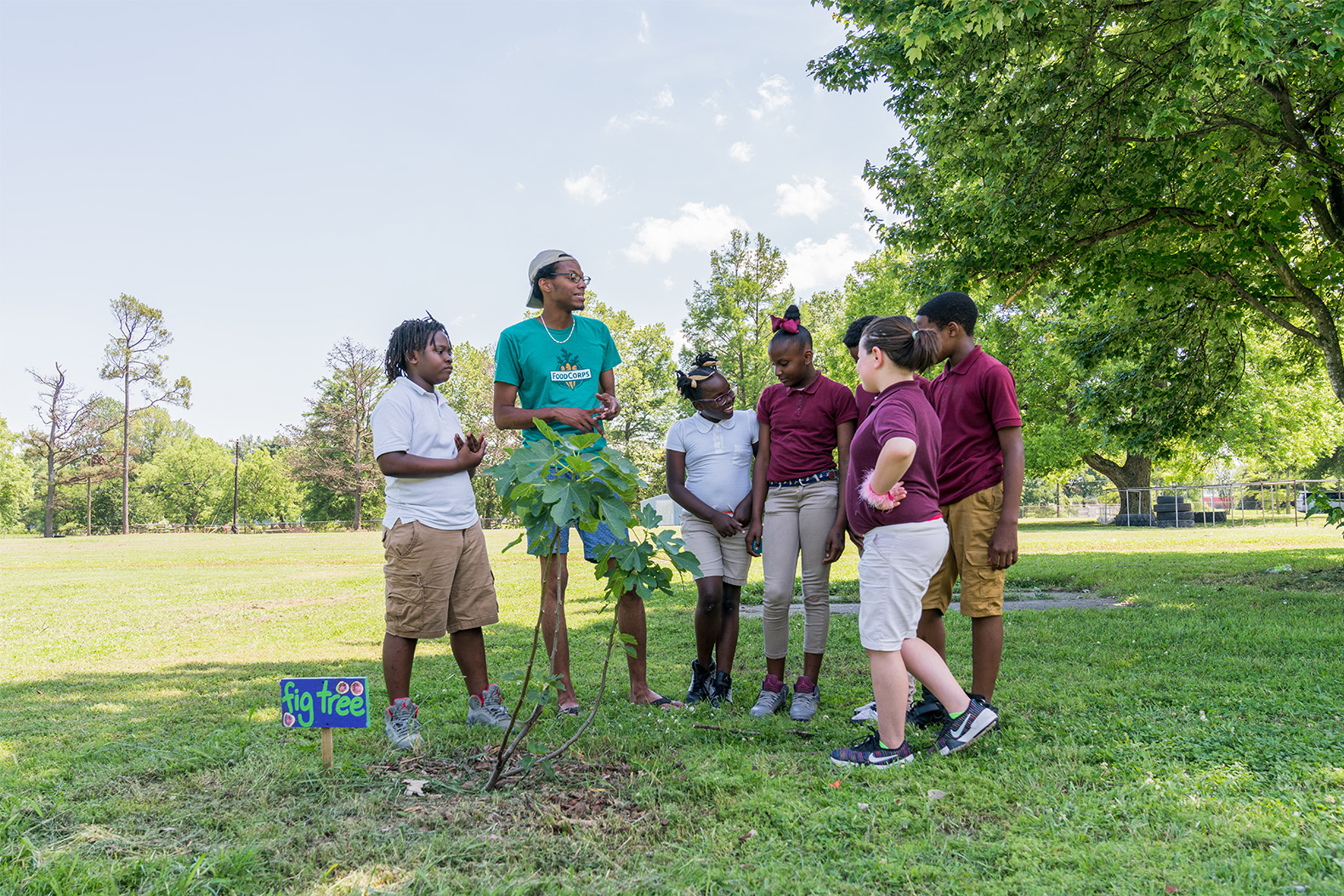 Why companies partner with FoodCorps
01
Impact
Each year, we give 120,000 students increased access to nourishing food at more than 270 schools across the country, and our service corps members teach more than 30,000 hands-on lessons that promote healthy food choices. Studies prove that students who are part of our programming eat 3x more fruits and vegetables and that three in four schools are healthier after just one year of partnership with FoodCorps.
02
Reputation
FoodCorps is building on more than a decade of proven impact, which allows us to be an effective voice in driving legislation and policies that make healthier food and food education the norm in schools. Our wins include federal support for food education, school meals for all, and increased farm to school grant funds in several states. Our partners, their employees and families share and benefit from the good that comes from those wins.
03
The Future
FoodCorps' programs nourish the whole child, providing kids with access to healthier meals, food education, and culturally affirming experiences with food that are vital to their wellbeing and success. We're creating a future where every child, in every school, experiences the joy and power of food.
04
Equity
Racial and social justice are always at the center of the change we seek and our path toward it. Our school and community partnerships invest in the resources, people, and policies that dismantle systemic inequities and make hands-on food education and nourishing meals in schools the norm.
Ways to Partner with FoodCorps
Corporate Philanthropy

This is a pivotal moment for nutrition security and education. Our nation recognizes that the role schools play in our kids' lives transcends academics and that access to food and nutrition is foundational to racial justice. Corporate support enables us to drive for systems change through our AmeriCorps service programming in schools to our multi-level legislative advocacy work across the country.

Cause Marketing

Partner with us on a cause marketing campaign tailored to your priorities. We'll connect your brand to FoodCorps to elevate your consumers' awareness of our work together and inspire them to become advocates for kids' health and wellbeing in their local communities.

Sponsorship

Elevate positive brand awareness and help grow a healthier future for America by sponsoring and underwriting FoodCorps' priority initiatives and trainings. Your company can be our key ally at the forefront of our most urgent and highest-profile work.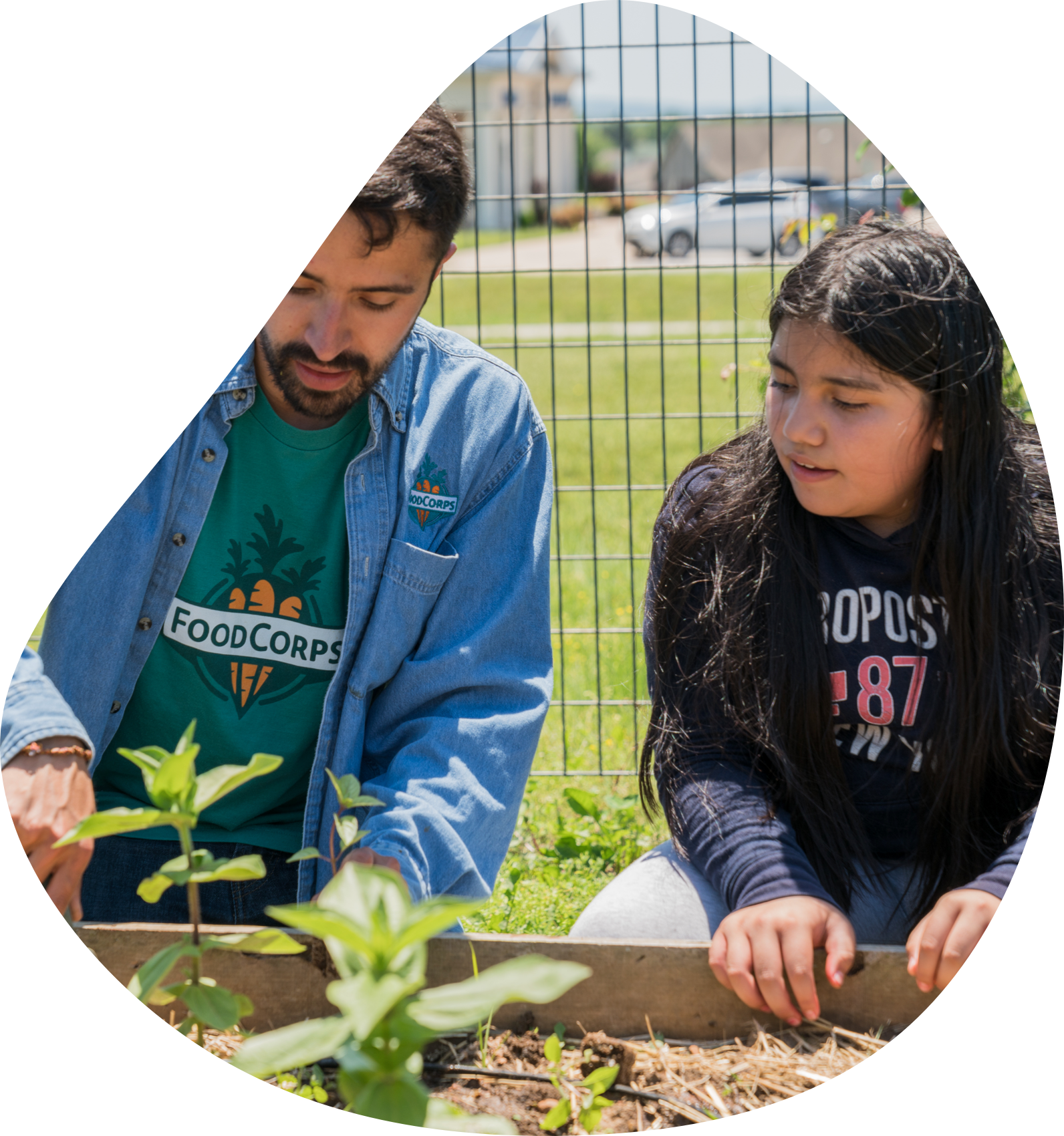 Diego Alonso and a student harvest radishes in a raised garden bed. (Springdale, AR)
Become a FoodCorps Partner
Want to join us at the table? We welcome partnership requests of all kinds. Reach out today and help us bring hands-on food, education, and nourishing food to schools all over America.