FoodCorps in Your Community
Are you an educator, parent, or community member interested in our classroom, cafeteria, and school garden resources? View lesson plans and more.
Resources
Are you wondering if FoodCorps is already working in your community? Explore the places we currently serve.
Where We Work
Are you wanting to bring FoodCorps to your school district to help achieve your goals for food education and nourishing school meals?
Our Program Offerings
District Leaders & Nutrition Directors
Are you a district leader or school nutrition director seeking transformative change for your students? Partnership with FoodCorps brings proven success to school districts across the country.

FoodCorps' School District Partnerships
Working together to achieve your district's goals.
FoodCorps has over ten years of experience partnering with schools and districts. We provide advisory, planning, and programmatic capacity to district teams working to ensure students have access to nourishing meals, food education, and culturally affirming experiences with food that celebrate and nurture the whole child. We align our program offerings to the outcomes your district is working toward and together we set multi-year goals using FoodCorps' suite of partnership planning tools.
FoodCorps' signature program offering for district partners is our nationally recognized capacity-adding AmeriCorps service program. FoodCorps members serve alongside educators, school staff, and school nutrition leaders to offer hands-on, experiential learning in gardens and classrooms, cafeteria taste tests and meal-time experience enhancements, and create opportunities for families to engage in school-wide wellness events and programs.
Along with our staff support and service program, partnership with FoodCorps includes access to a collection of evidence-based tools and resources.
"FoodCorps educates students about proper nutrition, makes them active and invested learners, and engages parents and the community—all while supporting educational achievement and mastery of the Common Core."
— Allan Taylor, Chair, Connecticut State Board of Education
Partnership Application Process
Step 1

Fill out the inquiry form below

Step 2

We'll respond with our partnership eligibility requirements, partnership pricing, and additional detail on our program.

Step 3

Apply to partner with FoodCorps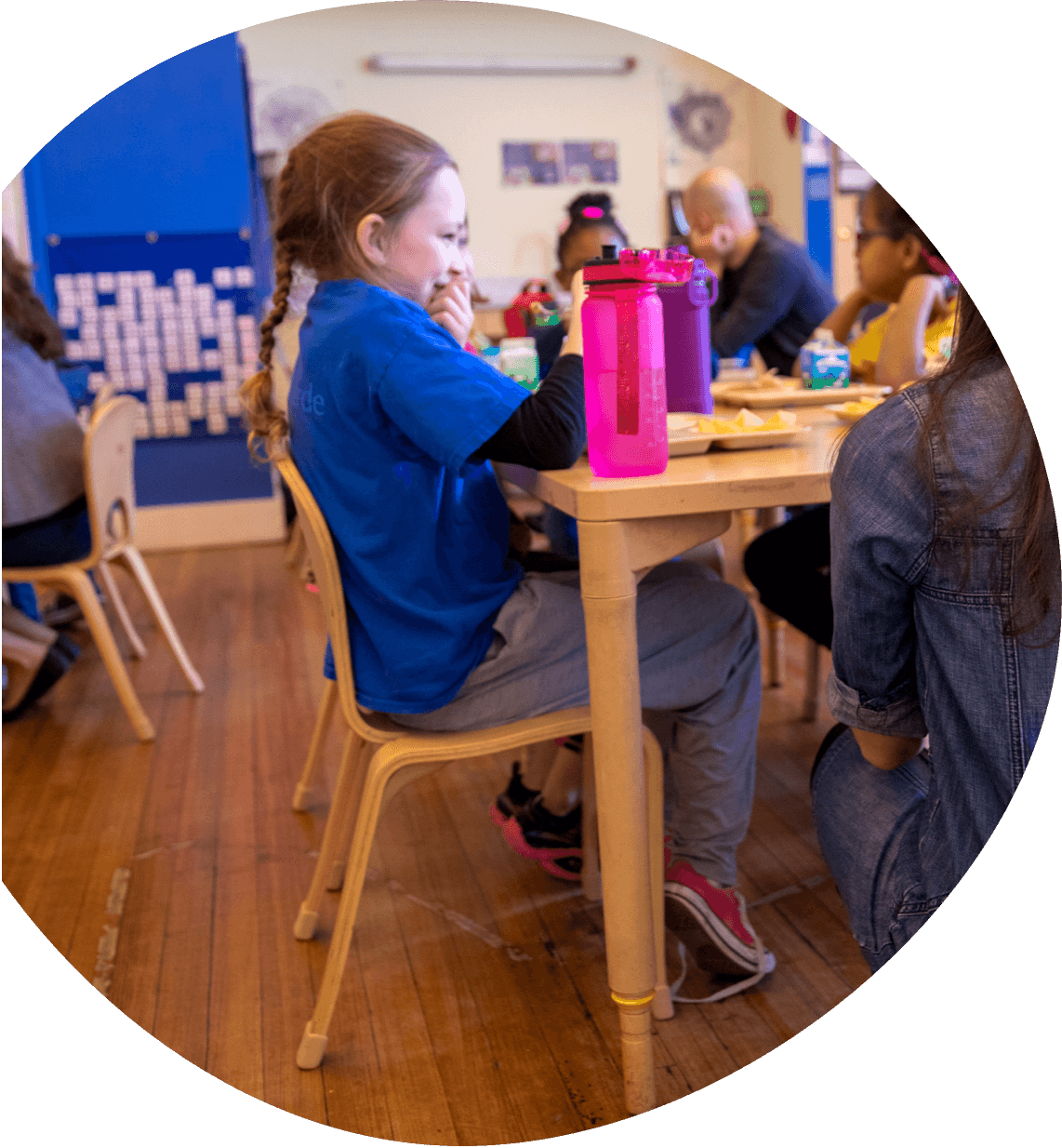 A student eats lunch in a classroom. (Washington, D.C.)
Interested in joining our nationwide network of partners?
Please consider the following before submitting your partnership inquiry form: FoodCorps' program-year runs from August-July. Decisions about new multi-year partnerships are generally considered between September and December for the following school year.