Agriculture & Food Production: Alumni Profiles$th_heading>
Service members spend much of their time pulling weeds and watering school gardens—and many of them fall in love with growing, producing, and promoting local food systems. Many alumni become farmers, food entrepreneurs, and farm-to-institution professionals to help build the equitable, sustainable food system we know all kids deserve.
We support these entrepreneurs in their development as agriculture and food system professionals by providing opportunities for career coaching and supporting their learning through Alumni Grants.
Jordyn Appel-Hughes
Farmer, Greensky Farms and Local Motive Program Director, Feast Down East, NC'16, '17
Jordyn and her husband own and operate Greensky Farms, where they strive to continue to learn and cultivate their relationship with food, land, and animals through the dismantling of colonization of farm practices and people, by honoring indigenous land stewardship to restore the souls breathing within the soil. The couple have been farming together since they met in 2016. Jordyn began working with Feast Down East (FDE) in 2015 as a FoodCorps North Carolina service member. Since ending her service, she transitioned into a number of roles with the organization as Community Food Access Coordinator, Mobile Market Manager and Local Motive Program Director. In these roles, Jordyn cultivated and maintained community relationships among community members, producers, agencies and institutions to help build and sustain access to healthy foods. In operating the Local Motive Mobile Farmers Market, Jordyn and her colleagues bring local, seasonal products into vulnerable and at-risk communities and sell everything at an affordable price (accepting SNAP or food stamps with a dollar-for-dollar match) while supporting nutrition education, recipes and health-based resources.
My experience with FoodCorps is immeasurable. It paired me with a community I now call home, an organization that has curated avenues for my work to grow, be challenged by the current framework of inequities in our communities and inspired to shift that power, and opportunities to develop and grow as a professional, farmer and individual.
Jordyn Appel-Hughes, Farmer, Greensky Farms and Local Motive Program Director, Feast Down East, NC'16, '17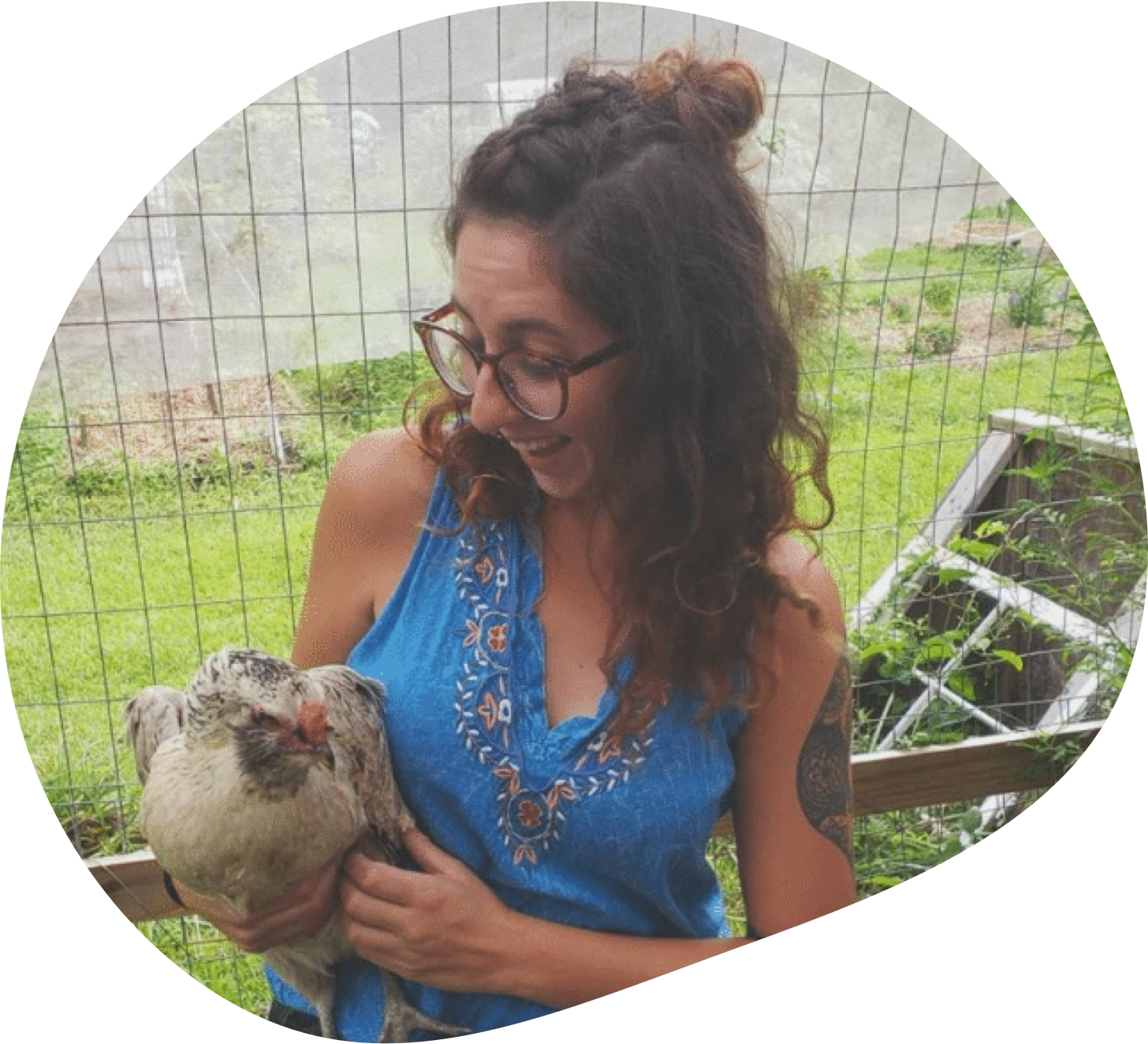 Nikki Miller
Farm Education Manager at Harlem Grown, NYC'17
After serving with FoodCorps, Nikki knew she wanted to continue teaching in a garden setting and incorporating food and farming into her lessons. She wasn't sure exactly how she would do that, until she was hired on at her service site, Harlem Grown and got to turn her vision into a reality. As the Farm Education Manager, she is now in charge of designing curriculum for Harlem Grown's farm sites, leading educational farm tours for groups all throughout New York City, and running programming with youth visitors during Community Days on Saturdays. She loves her job because she gets to continue the work of food and farming, engage with community members and use her creativity in an educational way.
FoodCorps gave me a great entry way to find what kind of teaching I am passionate about.
Nikki Miller, Farm Education Manager at Harlem Grown, NYC'17