Nutrition & Public Health: Alumni Profiles$th_heading>
Motivated by the belief that all kids deserve to grow up healthy, many alumni go into fields related to nutrition and public health. They become health educators, researchers, clinical dietitians, and more. A number of alumni credit their FoodCorps experience in helping them secure dietetic internships.
Vincent Webb Jr.
Family and Consumer Science Agent, Guilford County Cooperative Extension, NC '16
Vincent served with FoodCorps in Nash and Edgecombe counties in 2015-2016. Prior to his service with FoodCorps, Vincent served for over seven years in the Navy Reserve, which provided him with many skills that prepared him for the work he's doing now. When he graduated from UNC-Greensboro in 2015, he knew that he wanted to serve his home community; his experience with FoodCorps solidified this goal. Now in his work as a Family and Consumer Science Agent, Vincent educates his community about healthy cooking and eating habits and the nutritional benefits of different foods.
I love serving the community because it allows me to help others, and build meaningful relationships with others. This is what we're created for.
Vincent Webb Jr., Family and Consumer Science Agent, Guilford County Cooperative Extension, NC '16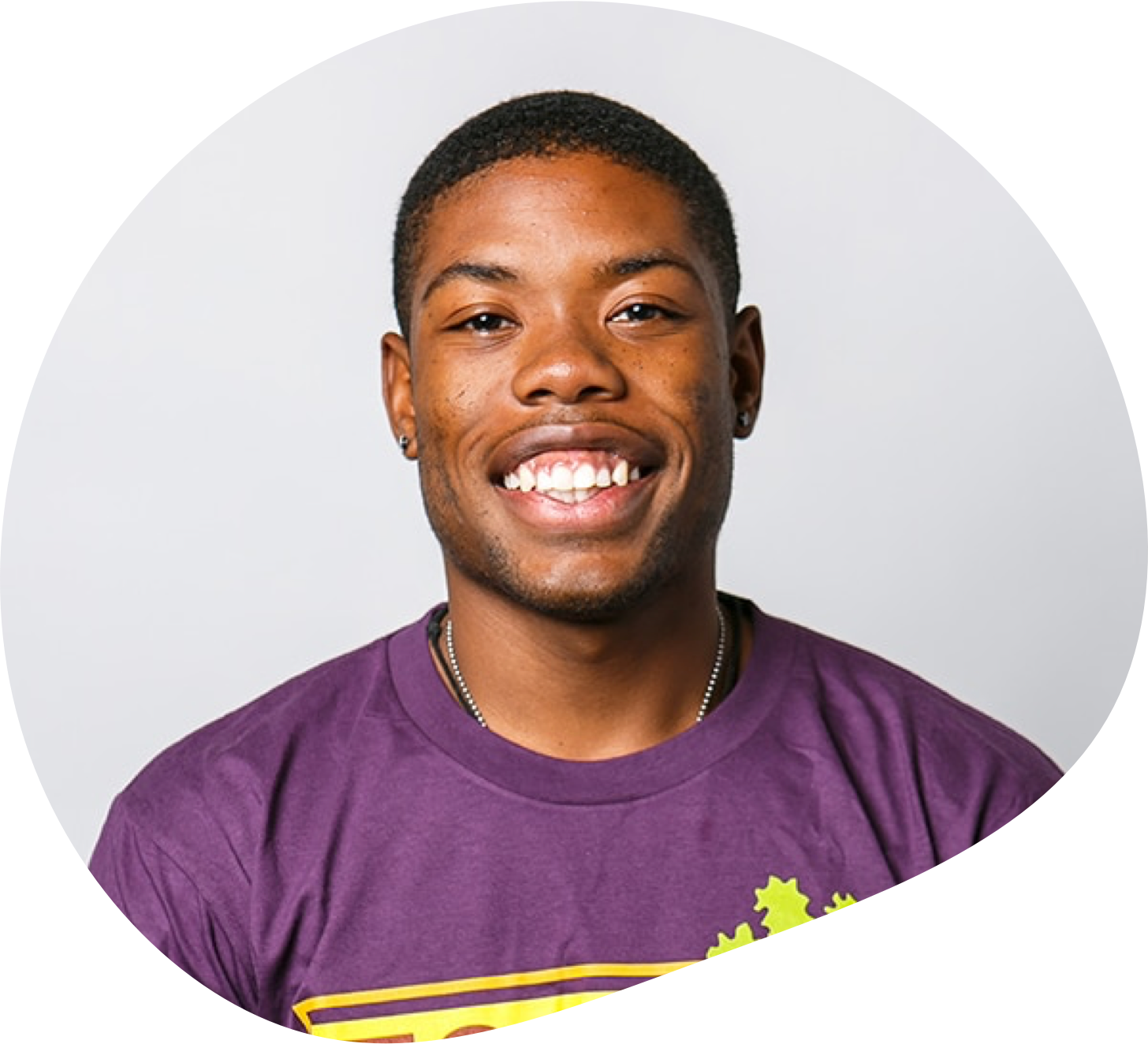 Noa Borkan
Clinical Dietitian, Murdoch Developmental Center (NC DHHS), AR '16, '17
Noa works as a dietitian at a state-run facility for folks with intellectual and developmental disabilities. Specifically, she works with teens and kids with Autism, mental health issues and intellectual disabilities. Her role encompasses a number of responsibilities: conducting nutrition assessments and making sure that each individual has an appropriate diet that meets their needs (addressing Type 1 and 2 diabetes, high blood pressure, tube feeding, etc.), managing the weekly menus and school nutrition production records, working with kids with Autism who have severe picky eating, and teaching nutrition life-skills to the teens transitioning into more independent living. She started working in this role in May 2020; because the job is in-person, her role has evolved significantly based on changing COVID restrictions.
Serving with FoodCorps really solidified my interest in nutrition and pushed me to go back to school for my Masters (in Public Health) and get my dietitian license. In my current role I utilize a lot of the creative teaching skills I gained as a FoodCorps service member, especially creating lesson plans, understanding the needs and wants of my audience, and gaining the support of key stakeholders.
Noa Borkan, Clinical Dietitian, Murdoch Developmental Center (NC DHHS), AR '16, '17