22 Indigenous-Led Organizations Working Toward Social Justice
Follow and donate to these Indigenous-led organizations all year long.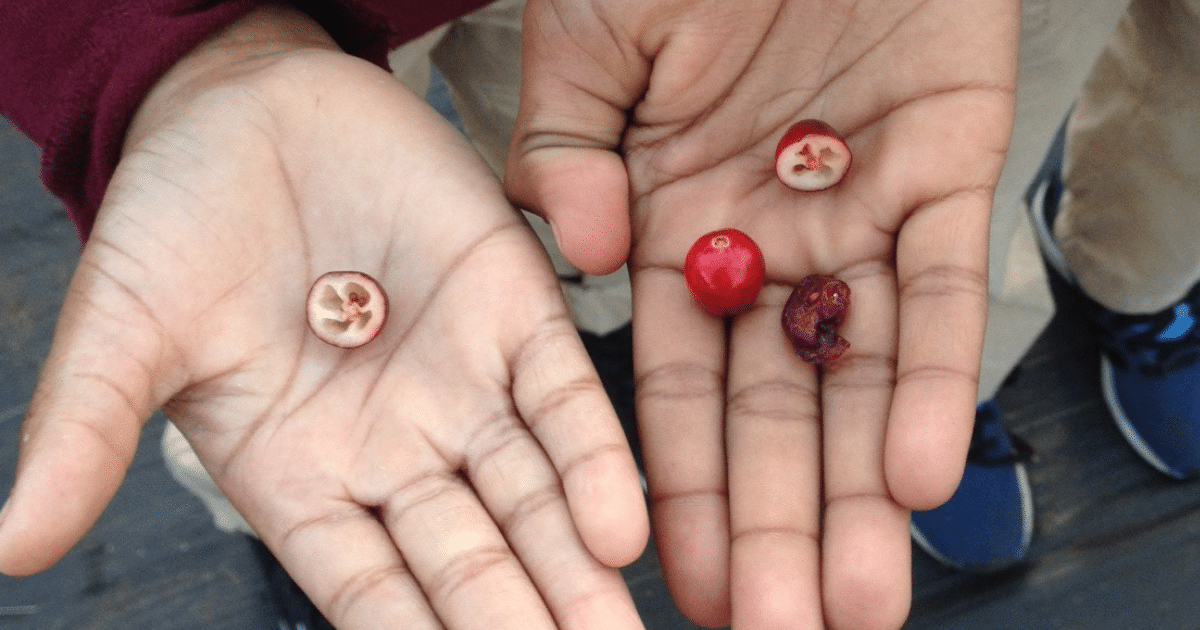 Honoring Indigenous communities and cultures matters every day. At FoodCorps, we're on a journey toward becoming an anti-racist organization; part of that work includes looking to organizations we can amplify, learn from, and collaborate with in our pursuit of justice.
In honor of Native American Heritage Month, we're highlighting 22 Indigenous-led community organizations and programs that FoodCorps partners with, works alongside, and/or admires. These organizations support justice and equity through engaging with young people, promoting the health and wellbeing of local communities and the environment, and countless other ways.
We hope you'll visit their websites, follow them on social media, and donate to their causes—this month and all year long.
---
"Yellowhawk provides high-quality, primary healthcare for the Confederated Tribes of the Umatilla Indian Reservation (CTUIR) and other American Indians and Alaska Natives in Oregon's Umatilla and Union counties. Owned and governed by the CTUIR, Yellowhawk has provided its community members with health-related programs since 1996. A non-profit organization, the clinic promotes health and wellbeing through a number of services."
"Engaging students in traditional growing practices by reviving an existing greenhouse and school garden. Students are catching fish to be used as garden fertilizer, and learning planting techniques like the Three Sisters. Food grown in the garden now supplements the school lunch program, summer food service and an elderly food site."
"We are building a future of māʻona, of plenty, by connecting youth and land through the daily practice of aloha ʻāina, empowering youth to succeed in college and secure sustaining careers, and growing organic produce that yields individual and communal vitality."
"Pōhāhā I Ka Lani is a Hawaiian non-profit organization rooted in Waipiʻo Valley to revitalize and advance indigenous Kanaka Maoli cultural knowledge and land stewardship of this sacred place of our ancestors."
"First Nations Development Institute improves economic conditions for Native Americans through direct financial grants, technical assistance & training, and advocacy & policy."
"The Native American Agriculture Fund (NAAF) provides support for business assistance, agricultural education, technical support, and advocacy services to Native farmers and ranchers."
"The Intertribal Agriculture Council was founded in 1987 to pursue and promote the conservation, development and use of our agricultural resources for the betterment of our people."
"NDN Collective is an Indigenous-led organization dedicated to building Indigenous power. Through organizing, activism, philanthropy, grantmaking, capacity-building and narrative change, we are creating sustainable solutions on Indigenous terms. Together, we decolonize and transform systems while providing tools and strategies for Indigenous self-determination and movement-building."
"Today, our purpose remains as our founders originally envisioned: dedicated to Indigenous Peoples' self-determination and the sovereignty of Native nations. Founded in 1977, the Seventh Generation Fund for Indigenous Peoples emerged from a call from Indigenous communities in the Americas during the cultural, social and political renaissance era of the 1960's and 1970's."
"Our mission is to revolutionize systems and inspire innovation by investing in Native Women in business. We do this by co-creating with and convening our community to build coalition while honoring our culture, creativity, and connections."
"Ancestral Lands engages Native youth and young adults in meaningful conservation projects on Native Lands. With programs in Acoma Pueblo, Navajo Nation, Zuni Pueblo, Hopi Pueblo, and Albuquerque. Ancestral Lands crews have being working on projects from historical preservation, traditional agriculture, chainsaw crews, hiking clubs, stream restoration, fencing, trail construction, and more. The Ancestral Lands program also aims to incorporate traditional culture and language as part of crew lifestyle and project work."
"Our mission is to protect and restore Indigenous culture, empowering them in the direct application of traditional knowledge and practices on their ancestral lands."
"The I-Collective stands for four principles: Indigenous, Inspired, Innovative, and Independent. An autonomous group of Indigenous chefs, activists, herbalists, seed, and knowledge keepers, the I-Collective strives to open a dialogue and create a new narrative that highlights not only historical Indigenous contributions, but also promotes our community's resilience and innovations in gastronomy, agriculture, the arts, and society at large. "
"Kaho'iwai is an Education Provider Program (EPP) that offers nationally accredited post-secondary teacher education programs aimed at developing individuals into qualified educators of Hawaiian children. Kaho'iwai is designed to graduate student focused and reflective practitioners grounded in Hawaiian values and committed to lifelong learning."
"Women's Earth Alliance (WEA) envisions a world in which women are empowered, communities thrive, and the Earth regenerates. Our mission is to catalyze women-led, grassroots solutions to protect our environment. WEA's signature Accelerator model provides leadership, strategy, and technical training for women leaders to scale their climate and environmental initiatives while connecting them to a global alliance of peers, mentors, and funders."
"Sogorea Te' Land Trust is an urban Indigenous women-led land trust based in the San Francisco Bay Area that facilitates the return of Indigenous land to Indigenous people. Through the practices of rematriation, cultural revitalization, and land restoration, Sogorea Te' calls on native and non-native peoples to heal and transform the legacies of colonization, genocide, and patriarchy and to do the work our ancestors and future generations are calling us to do."
HuiMAU
East Hāmākua, HI
"Hui Mālama i ke Ala ʻŪlili is a community-based nonprofit organization. Our mission is to re-establish the systems that sustain our community through educational initiatives and land-based practices that cultivate abundance, regenerate responsibilities, and promote collective health and well-being."
"We are a Native American, Ohlone-run organization that operates in our indigenous homelands; we work to revive and strengthen traditional Ohlone foods for the wellness of our people, and we run Cafe Ohlone at University Press Books/Musical Offering in xučyun (Berkeley). We work to keep our cuisine and culture strong to honor those before us who loved these powerful foods, and to have greater visibility for the Ohlone community that we are a part of."
"Our roots are deep and our dedication is as plentiful as our harvest. Whether you are a part of our community, a retail consumer or wholesale customer, we thank you for supporting our farm and trusting us to feed your family. Choctaw Fresh Produce is a signature of our thriving community, organic markets and wholesale partners. Vibrant colors, creative variety, amazing flavor and incredible organic freshness are what we strive for every day."
"We are an organization dedicated to restoring the food systems that support Indigenous self-determination, wellness, cultures, values, communities, economies, languages, and families while rebuilding relationships with the land, water, plants, and animals that sustain us. Through our efforts and programs, we bring stakeholders and communities together to advocate and support best practices and policies that enhance dynamic Native food systems, sustainable economic development, education, trade routes, stewardship, and multi-generational empowerment."
"Hui Mālama Ola Nā ʻŌiwi is dedicated to improving the health & well-being of Hawaiʻi island so that all residents can Live Longer & Feel Better, Together. Hui Mālama Ola Nā ʻŌiwi is a 501(c)(3) nonprofit organization. Incorporated in 1991, Hui Mālama Ola Nā ʻŌiwi serves as the Native Hawaiian Health Care System for Hawaiʻi island, providing medical, behavioral health, and community education services with the sole objective of improving access to quality healthcare, education, and services for the people of Hawaiʻi County."
"The Hawaiian Cultural Center of Hāmākua is a multicultural, multigenerational community center situated in the heart of Honokaʻa on the Island of Hawai'i. It is a space for residents to deepen their connection with Hawaiian culture through community classes in art, hula, language, history, agriculture, philosophy, and more. The center hosts special events, guest speakers, community service projects, and cultural exchange programs. It strives to create a foundation for future generations."
Related read: Native American Heritage Month: 3 Ways to Honor Indigenous Cultures | "Native American Heritage Month aims to celebrate Indigenous peoples and honor the past of Native peoples throughout the United States. A designated month allows us to reflect on our collective history and honor the resilience and strength of Indigenous communities across North America. It provides an opportunity to educate Americans about our contributions and provides a contemporary representation of Native communities today. While I applaud the good intentions behind this month, the unintended consequences, repercussions, and microaggressions that often follow are traumatic for some Native Americans." Keep reading >>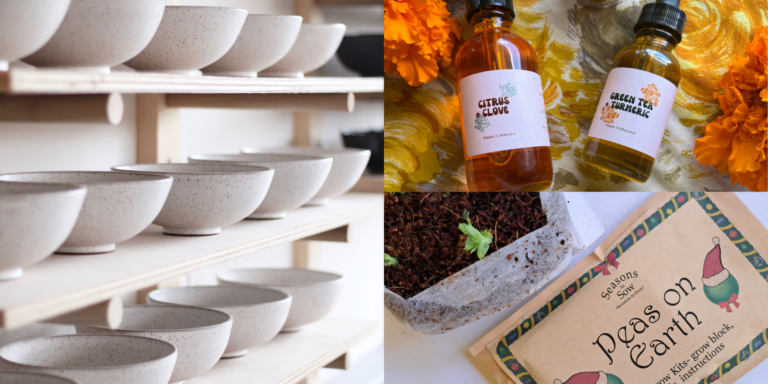 10 Thoughtful Holiday Gifts Made by FoodCorps Alumni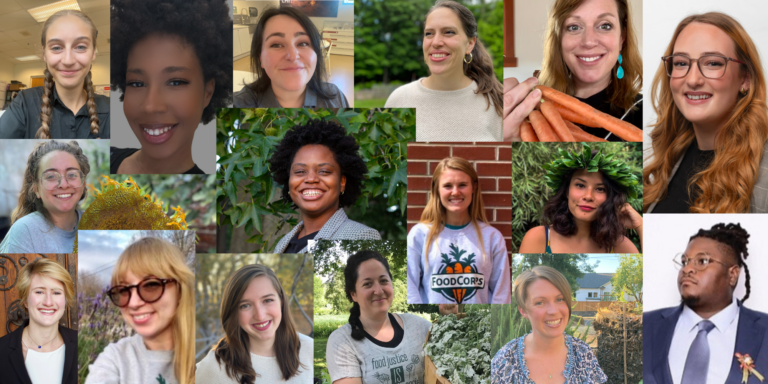 Introducing FoodCorps' 2023-2024 Alumni Advocacy Leads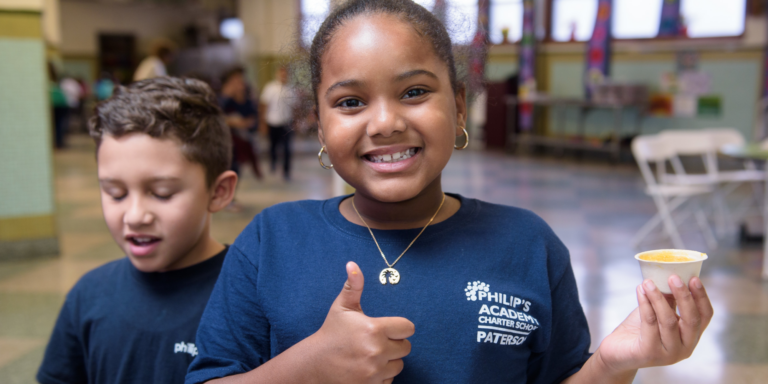 How to Prepare a Taste Test at Home With Kids