9 LGBTQ-Led Farms to Support This Pride Month
Support these LGBTQ-led farms during Pride and all year long.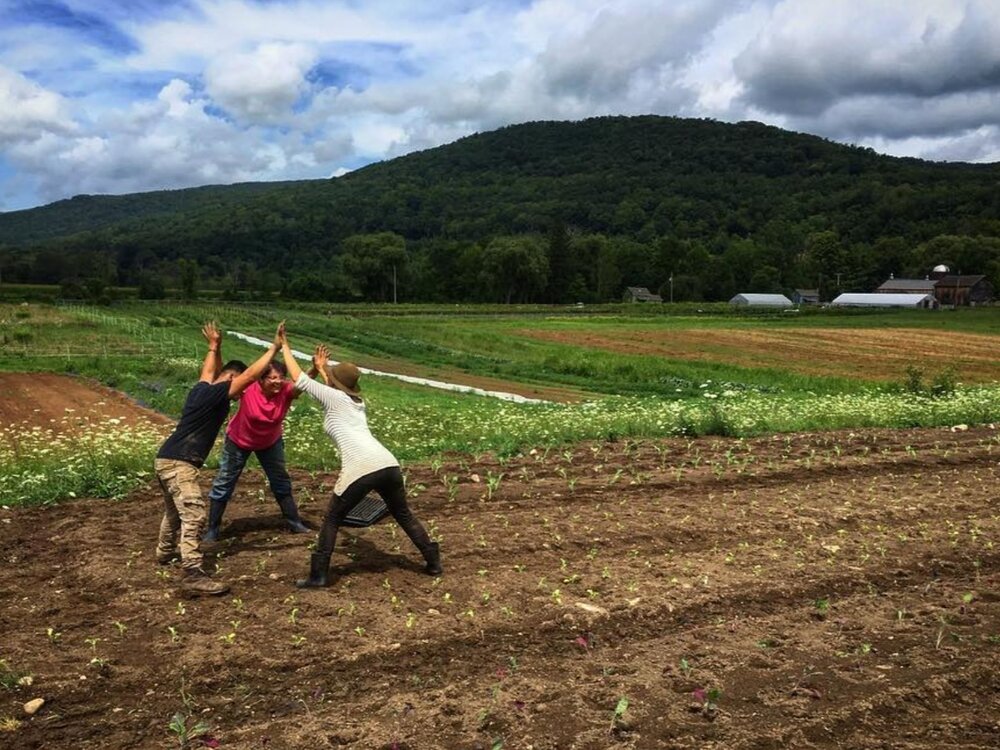 "We must recognize and nurture the creative parts of each other without always understanding what will be created." — Audre Lorde
Pride Month is a celebration of creation: the creation of a social movement, of communities, of relationships, of growth and change and progress. 
At FoodCorps, we've always been moved by the creation that takes place on farms, school gardens, greenhouses, and other spaces where food and life are cultivated. This month, we're shining a light on a handful of LGBTQ-led farms throughout the United States. We hope you'll explore all they have to offer and support them year-round. 
---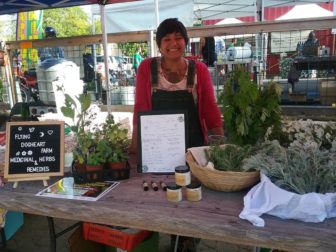 Flying Dogheart Farm | Portland and Corbett, OR 
Flying Dogheart Farm is led by queer people of color, including farmer and herbalist Letty Chichtonyolotli Martinez. The farm operates as part of a collective of other BIPOC-led farms and provides services like a Community Supported Agriculture (CSA) program, herbal medicine, and community health education. Flying Dogheart is a not-for-profit farm. On the farm's website, Martinez shares, "I work in community. I am grateful for the opportunity to grow food and herbs for community."
Westside Urban Gardens | Los Angeles, CA
Nate Looney, a Black transgender man and a veteran, founded Westside Urban Gardens to empower people to sustainably source their own food. Westside Urban Gardens uses technology like aquaponics to reduce its environmental footprint, and the farm gives back to the community by teaching other LGBTQ+ farmers the skills they need to thrive in the industry. In addition, Looney is a sought-after speaker on issues like intersectionality in agriculture.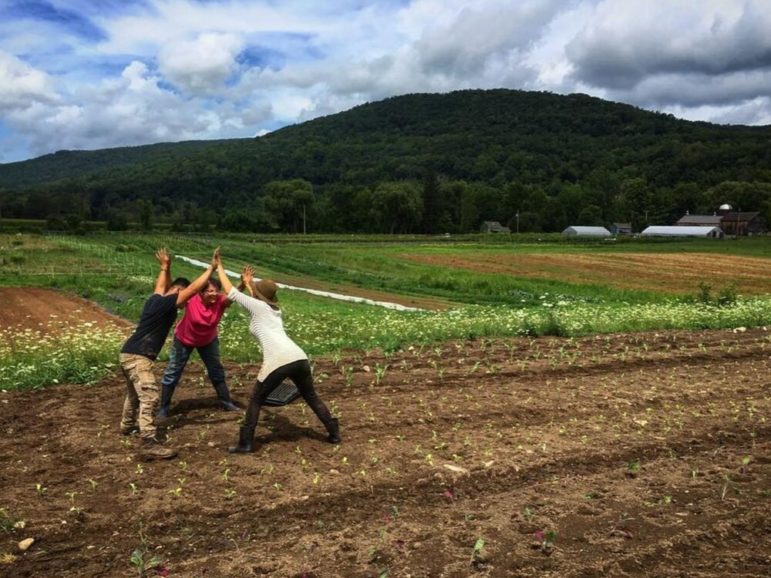 Rock Steady Farm | Millerton, NY 
Rock Steady Farm is a queer-owned and operated farm rooted in values of equity, ecological stewardship, and social justice. The farm believes in "utilizing holistic and sustainable farming practices that allow us to grow high quality vegetables, flowers and herbs for our community" as a thriving for-profit organization. Rock Steady Farm partners with organizations including Callen-Lorde, an LGBTQ healthcare organization, and the North East Community Center, where they support a low-income CSA program. 
Homestead Ranch | Oskaloosa, KS
Nestled between Lawrence and Topeka in Kansas, Homestead Ranch is a small family farm specializing in sustainable goat farming. In addition to selling produce and dairy products at local farmers markets, Homestead Ranch produces skin care products like soaps and hand creams from sustainably sourced goat's milk. According to Homestead's website, "It is important to know what we put in and on our bodies from start to finish and we strive to give that to our customers."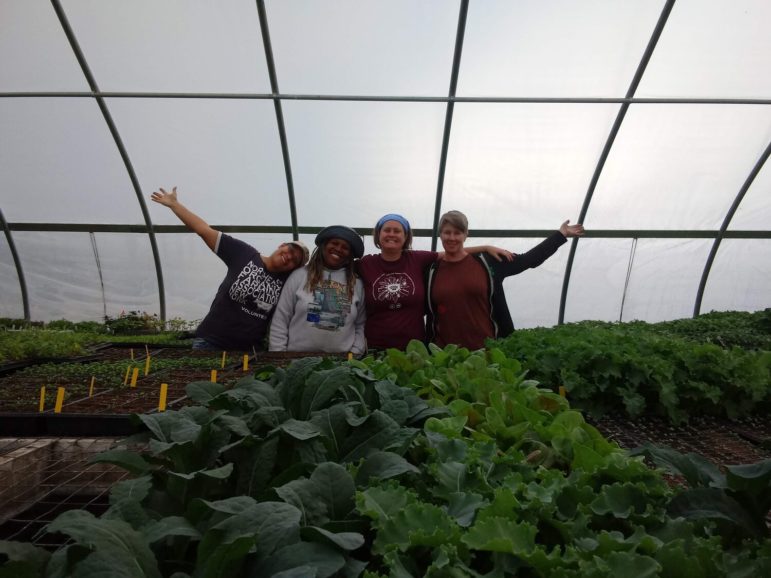 Rise & Root Farm | New York, NY
Rise & Root Farm is a queer- and BIMPOC-led farm that partners with a number of farming and food education organizations across the state of New York. The farm sells produce at the Union Square Greenmarket in New York City, and offers a buying club in Chester, NY that provides plants and flowers. According to its website, "We have worked with community gardens and urban farms in NYC and beyond, and we have dedicated our lives to increasing the number of people growing and eating good food." 
Mill Creek Urban Farm | Philadelphia, PA
Queer BIMPOC-led Mill Creek Urban Farm is an educational urban farm with deep community roots. As a non-profit organization, the farm serves communities of color with environmental education and access to fresh, local produce at a low cost. "Mill Creek Urban Farm is dedicated to cultivating a healthy environment, growing strong communities and promoting a just and sustainable food system."
Minutes from the Mississippi River, Delta Sol Farm is a small certified-organic farm focusing on sustainably farmed vegetables and flowers. With a strong presence in the local community, farmer Brandon Pugh comes from a farming family and uses the farm to celebrate the place and people he comes from. Pugh told Focus Magazine: "Delta Sol is a reminder that as queer people we don't always have to choose between who we are now and where we came from; we don't necessarily have to lose that part of us."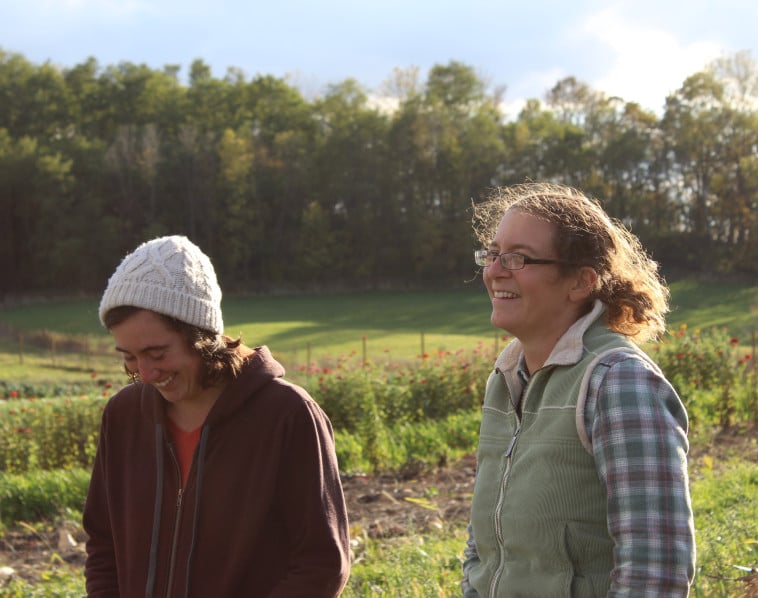 Humble Hands Harvest | Decorah, IA
Humble Hands Harvest is a worker-owned cooperative farm that produces organic vegetables, fruit and nut trees, sheep, and pork. The farm hosts queer-centric events and networking opportunities including Queer Farmer Convergence, a gathering to build community and dismantle systems of oppression among LGBTQ+ farmers. In their own words, "We are honored to serve our community with healthy, wholesome, abundant food, and to serve future generations by building soil, building a connected human culture here, and crafting new forms of ownership."
TransGenerational Farm | New York, NY
Led by Jayne Henson, a transgender woman, TransGenerational Farm centers justice in the farm's story: "The act of growing food connects us to the natural world and to each other in a way that is unique. Creating sustenance and strength from the energies of nature should be a right of all humans, and those of us who take up this mantle should not feel excluded from it because of our gender identity, sexuality, race, class, or physical ability." TransGenerational Farm offers seasonal produce through its CSA program and allows customers to use SNAP and EBT for produce at farmers markets. 
Your 2023 Child Nutrition Policy Year in Review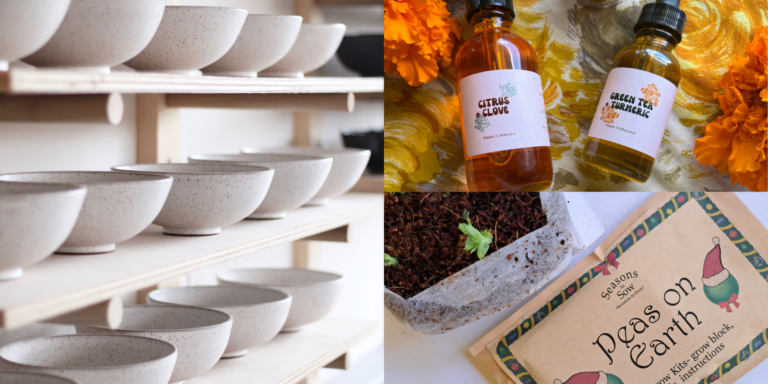 10 Thoughtful Holiday Gifts Made by FoodCorps Alumni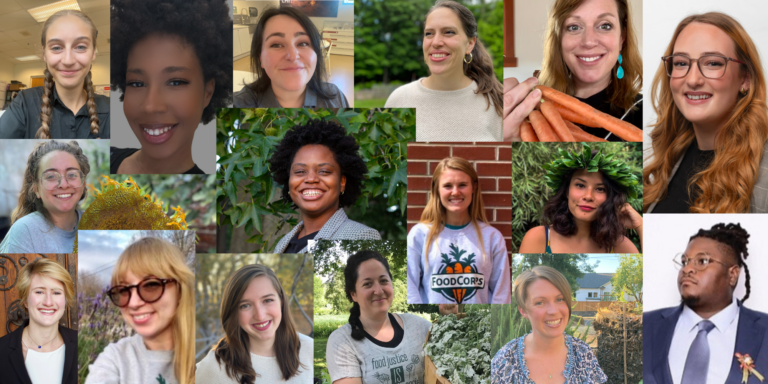 Introducing FoodCorps' 2023-2024 Alumni Advocacy Leads