Introducing FoodCorps' 2023-2024 Alumni Advocacy Leads
These alumni support FoodCorps' advocacy engagement for our 2030 goal.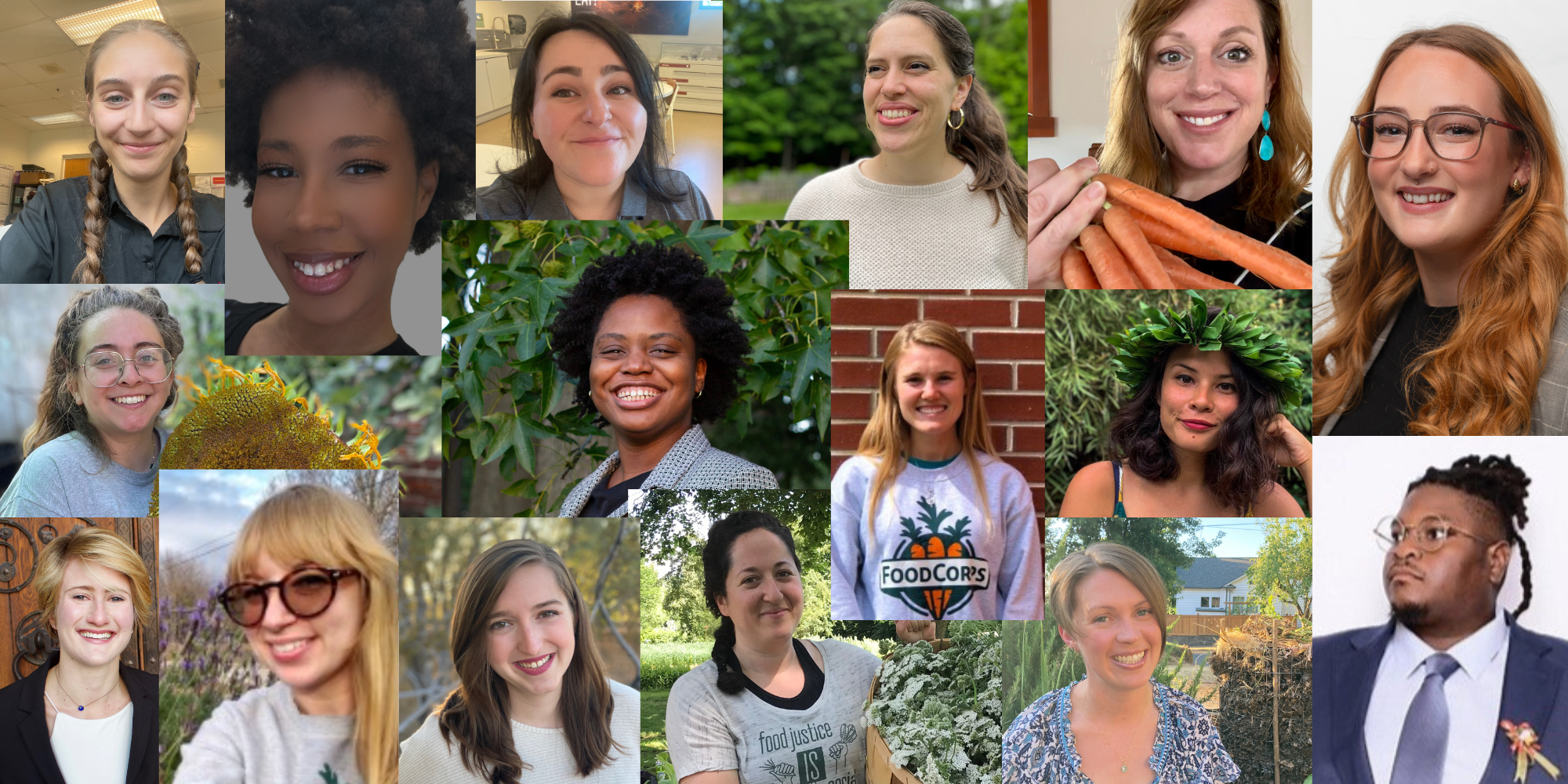 We are thrilled to announce the 2023-2024 FoodCorps Alumni Advocacy Leads! This program is made up of motivated and passionate FoodCorps alumni who will lead an emerging network of state-level alumni advocates.
With guidance and support from our partners and alumni community, Alumni Advocacy Leads will play a meaningful role in supporting FoodCorps' advocacy engagement in service of our 2030 goal. Alumni Advocacy Leads will help support campaigns and policy priorities at the state and national levels. These well-trained advocates will work in partnership with FoodCorps staff for the specific goal of raising community and constituent voices toward policy change.
This cohort of leaders hails from across the country, representing 16 states and Washington, D.C. Our 17 Alumni Advocacy Leads represent a variety of fields and industries, including nonprofits, academia, food service, community development, and more. They are motivated leaders excited about policy work centered on community empowerment, school food reform, and federal programs supporting local priorities.
Meet the Alumni Advocacy Leads
Tara McDaniel (she/her), Arkansas
I'm so pleased to be joining FoodCorps' Alumni Advocacy Leads to be a part of making the 2030 goal come true! Currently, I work for the Fort Smith Housing Authority as a case manager. This work can be fulfilling and it is definitely a great resource in the Arkansas River Valley, but my real passions are centered on food. I have two kids who are getting nearer to adulthood. We have a sweet dog that doesn't realize he's gotten to be so big. In my free time, I am a performance mime and there's a great story behind that newer hobby that you should ask me about sometime!
Jenna Salim (she/her), California
My name is Jenna and I was born and raised in California. I have a twin sister and an older brother who I still live with. I currently work at Starbucks and am co-owner of a beer and wine bar with my brother. Serving with FoodCorps last year has opened my eyes to the importance of food education in schools and providing nutritious meals to all students. In my free time I love to garden (thanks to FoodCorps!), read, spend time with friends, or take a yoga class!
Yadley Turnier (she/her), Connecticut
My name is Yadley Turnier and I'm so excited to join the Alumni Advocacy Leads cohort! I've always been a bit of a data nerd, especially when it comes to public health. I love learning about how food can impact our bodies and our communities. That's why I'm so excited to step into the new territory of food advocacy and use my knowledge and skills to help others. I'm especially excited to collaborate with other members of the cohort. I'm a big believer in the power of teamwork, and I know that we can accomplish great things together. I'm passionate about creating a more equitable and sustainable food system for all, and I believe that data can be a powerful tool for change. I look forward to learning new skills and strategies and can't wait to get to work with my cohort members to make a difference.
Kencho Gurung (she/her), Hawaiʻi
Kencho grew up predominantly in South and Southeast Asia and belongs to a tribe Indigenous to the Himalayas. Since childhood, Kencho has been a fierce advocate for equality. The struggles for racial justice, LGBTQ+ justice, climate justice, animal justice, and a free Palestine are near to her heart. Kencho's biracial identity and adolescence spent on three continents have taught her to value intersectionality, and she nurtures a tireless ambition to dismantle white supremacy. Kencho currently resides on Hawaiʻi Island, and works for Hawaiʻi Alliance for Progressive Action. She is a food justice advocate, organizer, volunteer and educator and hopes to continue helping to strengthen the progressive movement in Hawaiʻi. Kencho is motivated to action every single day by her love for Black and Brown communities, and for Hawaiians and Indigenous People across the world fighting against systems of colonialism and white supremacy.
Sophie Churchill (she/her), Iowa
Sophie is from Iowa, where she grew up on a farm and later served with FoodCorps in Cedar Rapids during the '22-23 school year. She earned degrees in International Studies and Anthropology from the University of Iowa and has a Master's in Sociocultural Anthropology from KU Leuven in Belgium. She studied the anthropology of food, which led her to become interested in sustainable agriculture, school nutrition, and food policy, and she now works on local food grants. She is excited to be an Alumni Advocacy Lead to learn more about changing policies that will bring better food to kids in school. In her free time Sophie enjoys hiking, traveling, and gardening.
Jennifer Smith (she/her), Massachusetts
My passion for food and nutrition has always been present. My dad has a culinary degree and I became a vegetarian at age 10. Early on in life, I learned about food safety practices, nutritional information, and much more from my dad. This made me realize how important it is to educate children on food and nutrition. I ran the Fresh Fruit and Vegetable Program last year and learned about a lot of fresh fruits and veggies. I learned things like how cucumbers became the cucumbers that we eat today and where things are grown, how they are grown, and so much more. I make it my personal mission to educate youth on food and nutrition as much as possible.
Lily Chaleff (she/her), Maine
Lily lives in Portland, Maine on unceded Wabanaki territory. She was a FoodCorps service member from 2015-2017 and then continued on as a site supervisor for six more years. Throughout this time she had the opportunity to work deeply with her community, co-leading the Food Fuels Learning Network, to organize and advocate for systemic changes. She steered changes such as the creation of district positions to engrain garden and food-based education, and worked toward more culturally inclusive school meals, resulting in the creation of the Halal School Meals Network in Southern Maine. Most recently Lily has immersed herself in the intersection of Judaism and farming, growing knowledge of her own ancestral foodways and land ethics to better inform her justice and social change work. She is currently cultivating joy and energy through Jewish community building, making flower arrangements, practicing herbalism, and being in the woods and bodies of water when possible.
Sarah Mason (she/her), Michigan
I served with FoodCorps at WF Killip Elementary in Flagstaff, Arizona in 2019-2020. Since my service term, I graduated from the University of Michigan with my Master's in Public Health-Nutrition and am currently in my Dietetic Internship with the goal of becoming a Registered Dietitian early next year. I am passionate about school nutrition and providing nutrition education both in the cafeteria and the classroom. I've been lucky enough to intern on the School Nutrition Team with the United Dairy Industry of Michigan and with the Food Service Director at Ann Arbor Public Schools. I've also worked as an Allergen Specialist in a few different schools, ensuring that all students can eat safely and confidently while they're at school. Outside of work, I love cooking, gardening, and spending time with my cat and two dogs!
Liz Broussard Red (she/her), Mississippi
Liz has been making Jackson, Mississippi home for over a decade, since she moved in 2013 to serve as the FoodCorps Mississippi Fellow. She is passionate about facilitating change and shifting power through building relationships at the speed of trust and values alignment. She is a co-steward of the Center for MS Food Systems, where she supports a network of BIPOC-led organizations and individuals working to improve access to healthy, local, culturally appropriate food, nurture food systems leadership, and transform Mississippi food systems and regional economies. She was recently selected as one of 80 fellows in the W.K. Kellogg Foundation Community Leadership Network with the Center for Creative Leadership, a program that strengthens local leadership to create transformational change for children, families and communities. She is also a proud mama of a one-year-old who enjoys digging in the dirt and is a daily reminder that all children deserve to be well loved and well nourished.
Michal DeChellis (she/her), Montana
Michal is a passionate advocate for resilient food systems, community health, and education. She is on a mission to change the way we think about what's on our plates and how it affects our communities. In Michal's world, a ripe tomato represents more than a salad ingredient; it signifies the potential for change. With a background in farm to school education/programming, organizational development, food systems development, and a knack for building community coalitions, Michal wants to shape a brighter future for how we source, enjoy, and share food. Her work brings together farmers, educators, policymakers, and advocates to create a sustainable and interconnected network that benefits all.
Aaron Williams (he/him), North Carolina
As a Black culinarian, garden educator, small business owner, and revolutionary, the way I have grown to understand food, land, and the Black experience in America is very different now than when I began my journey into food justice work. I am a Miami native with Afrocarolinian maternal roots and a Haitian father. I approach food justice work with the understanding that I am a multiplicity of identities that have helped to shape who I am today, and I am guided by my ancestors still. It is essential to bring all that we are into this work that we are doing together to disrupt white supremacy. Food justice work is a collective force in which we create space for discovery and honoring our past to mold the Afrofuture in which we can thrive and exist. I dedicate my time and energy to spaces and places doing work that aligns with dismantling existing systems not built to keep us alive.
Madelyn Tannous (she/her), New Jersey
Madelyn (Maddy) Tannous is a committed public health professional focused on taking a food systems approach to promoting equity to improve the health of individuals and communities. She began her career in sustainable agriculture both domestically and abroad in East Africa, developing and understanding how healthy food access and sovereignty is a critical social determinant of health and the intersectional significance it has in culture, politics, the environment, and the economy. Completing her Master's in Public Health Nutrition at Rutgers School of Public Health in 2022 and working in a variety of roles with the robust New Jersey food landscape, Maddy now works as the Food Security Coordinator for Hackensack Meridian Healthcare Network. At HMH, she leads a network-wide food security strategy with the goal of improving value-based care and patient outcomes.
Jasmyne Muñoz (she/they), New Mexico
My name is Jasmyne Muñoz. I am from Albuquerque, New Mexico. I am a Mexican Indigenous woman who is passionate about culture, education, community, human rights, food, and language. My focus is in early childhood development, and Restorative Justice to ancestral land and food. I am excited to connect and engage with others who have similar goals and leadership aspirations. I am excited to learn and expand my horizons in regards to leadership and community engagement.
Carolyn Hosannah (she/her), New York
Carolyn is a driven community advocate committed to working toward a more equitable food system. An avid believer in the power of holistic education, Carolyn works in partnership with entities across the NYC food justice space to deliver people-centered policy reform, community advocacy, and environmental harm reduction education. Serving as a PY23 Food Education Service Member, she taught children in grades K-5 about food and nutrition in the classroom while engaging with parents in workshops to promote family wellness. In this role she also secured grant funding for maintaining new and existing school and community gardens. Carolyn is completing a MS in Sustainable Food Systems from Arizona State University.
Anina Estrem (she/her), Oregon
I grew up on a small Oregon hobby farm where every household member played a role in the production and harvest of our food, and where its preparation and consumption was a communal and joyful experience. A passion for making food fun for everyone is what led me to AmeriCorps service, serving first as an anti-hunger VISTA in rural Montana and another year with FoodCorps in Eastern Oregon. In the communities where I served, I learned that most children are excited about healthy food but lack access, which is what motivated me to become a food access advocate. Since then, I've managed multiple food pantries with an emphasis on bringing dignity, respect, and security to a highly stigmatized experience. I have a master's degree in public policy specializing in food access and currently write a food justice blog at www.whodeservestoeat.com. I live in Portland, Oregon with my partner where we enthusiastically garden, rock climb, and buy more books than we can realistically read.
Sarah Lavallee (she/her), Rhode Island
Sarah served as a FoodCorps member in Chelsea, Maine following her year as an AmeriCorps member teaching STEM education in New London County, Connecticut. She obtained a degree in Environmental Science from the University of Tampa in 2020 and currently works as Program & Education Coordinator at Clean Ocean Access, a nonprofit in Rhode Island, her home state. In this role, she partners with schools to implement student-led composting programs to divert food waste in their lunchrooms to prevent them from entering the landfill. From her experiences working in both education and environmental spaces, she is passionate about advocating for a more equitable food system and is excited to continue her involvement in the amazing FoodCorps community in the Alumni Advocacy Lead cohort!
Isa Zambrano (she/her), Washington, D.C.
Isa is Venezuelan-American from the DMV and studied global public health in order to understand the root of immediate needs in her communities and what it takes to build positive health, community success, and overall joy. This led her to a journey of direct service in food and garden spaces. Through FoodCorps she was able to uplift communities in need during the pandemic. Isa has continued this work through her role at City Blossoms in community green spaces where she is able to really connect with communities through food, music, art, and joyous play.
We're excited to welcome these alums into their new roles! If you have any questions about the Alumni Advocacy Leads program, please contact Annalise (annalise.vanvranken@foodcorps.org) and Njeri (njeri.jenkins@foodcorps.org). You can also learn about last year's Alumni Advocacy Leads.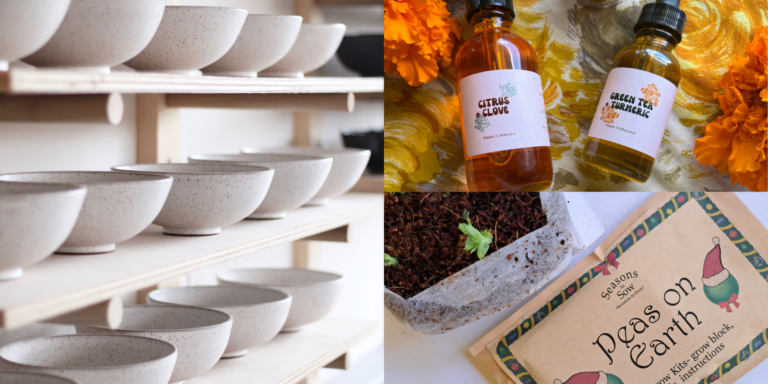 10 Thoughtful Holiday Gifts Made by FoodCorps Alumni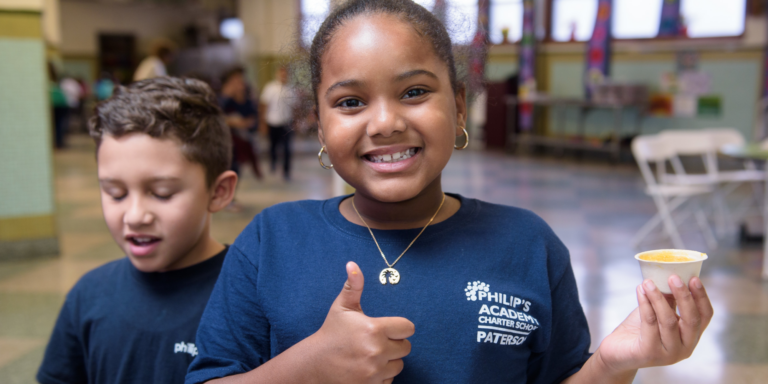 How to Prepare a Taste Test at Home With Kids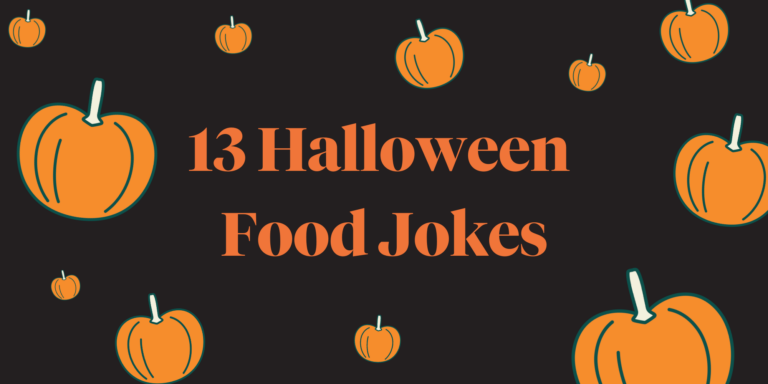 13 Foodie Halloween Jokes for a Scary Fun Time