Alumni Farmer Spotlight: Christopher Horne Gives Back With Food
Christopher Horne gives back to schools through farming.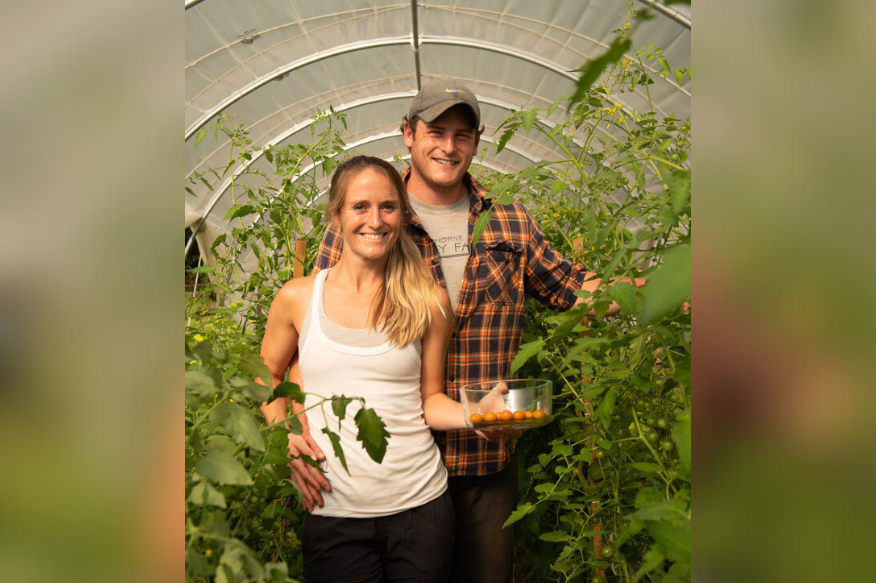 ​​
This month, we're featuring a few FoodCorps alumni farmers who are nourishing their communities. From small-scale farms to larger productions, these farmers' stories highlight the profound impact of local food on schools and communities. We hope their stories will shed light on the importance of the farm to school and local food movements.
Make sure to read our other stories about farmers who served with FoodCorps, including LaBria Lane, Molly Schintler, and Pete Kerns and Natasha Hegmann.
Living and attending public school in Lowell, Mass., a city in the Boston metro area, Christopher didn't envision becoming a farmer. But when his parents both faced major health crises when he was in college, Christopher's family developed more appreciation for food's ability to help them heal.
Christopher began growing vegetables in a small raised bed, then volunteering to build school and community gardens in Lowell. And as his vegetable production skills grew, so did his community engagement. At farmers markets and in an urban farm plot, Christopher worked with community members to educate adults and children about nutrition and inspire a love of cooking.
Since Christopher didn't have the opportunity to learn about urban gardening as a student, he especially loved working with school groups and applied to be a FoodCorps service member in partnership with AmeriCorps.
A lifelong commitment
"My FoodCorps service gave me the ability to work directly with Lowell Public Schools kids in gardens," he said. Christopher served two years, which allowed him to develop the community relationships and knowledge to start his own farm and produce local food for his hometown.
Christopher also completed a yearlong program at the Farm School in rural North Central Massachusetts. Working and living on a farm gave him firsthand experience and confidence.
"There's no right way to farm or garden—it depends on where you are and who your customers are. But the education I received was by far the most important factor in starting my farm business," said Christopher. "And farming will be part of my life forever."
Microfarming for the community
Christopher has now been growing for 10 years. Since 2018, he and his wife, Michaela, who also grew up in Lowell and is a middle school teacher, have nurtured Horne Family Farms, a half-acre organic, no-till microfarm on leased land in Londonderry, New Hampshire. Using 60 raised beds, they grow approximately 25 varieties of vegetables and leafy greens each April through November—ultimately offering tens of thousands of pounds of fresh, nutritious produce to Lowell community members.
Initially, the couple sold their harvest at farmers markets, but during the COVID-19 pandemic, they began offering CSA (Community Supported Agriculture) memberships and harvest-of-the-week bags to the public.
Connecting schools and the food system
Christopher also provides hands-on food education to students in Lowell Public Schools, the same school system that educated him and Michaela. He brings food to the cafeteria and gives the students lessons in creating pesto from kale, for example. In the winter, he joins teachers for after-school lessons that inspire kids to grow food and love cooking.
He believes that by using produce from local farms like Horne Family Farms, schools can connect their local community with our larger food system.
"This is what local food can look like: the fact that I came from this community and have so much passion to bring back what I've learned to it," he said.
Horne Family Farms also welcomes Boston-area schoolchildren on tours as part of a farm to school program. "School groups are absolutely blown away that such a beautiful area exists just 25 minutes outside the city. It's amazing how the kids light up," he said.
Facing barriers
During Horne Family Farms' fifth and most recent season, shipping, soil, and gas prices doubled. These financial challenges added more hurdles to succeeding as small farmers who cannot afford to have even a couple of bad weeks during the season—and who will soon face further pressures with a baby on the way.
Horne Family Farms also doesn't have the acreage to meet increasing demand. Even with a bit more access that could expand the microfarm to one acre, Christopher could sell produce to more public schools, restaurants, farmers markets, and community members.
Yet Christopher faces the top barrier for young, beginning farmers: land access. He and Michaela live in Lowell but must travel to their farm in New Hampshire, creating additional transportation expenses and difficulties in addressing pest and drought issues.
"We'd be willing to sell our house and buy a farm, but that hasn't been possible," he said.
Changing the food system
Christopher and Michaela also rely on off-farm employment income. At the pub where he works, Christopher even hosts gardening classes. He teaches Lowell residents to garden in containers and raised beds, harvest vegetables, and preserve food—as well as offers transplants to help them get started.
"At the end of the day, when people start to grow and eat their own food, you're changing the food landscape, and that's an amazing thing," he said.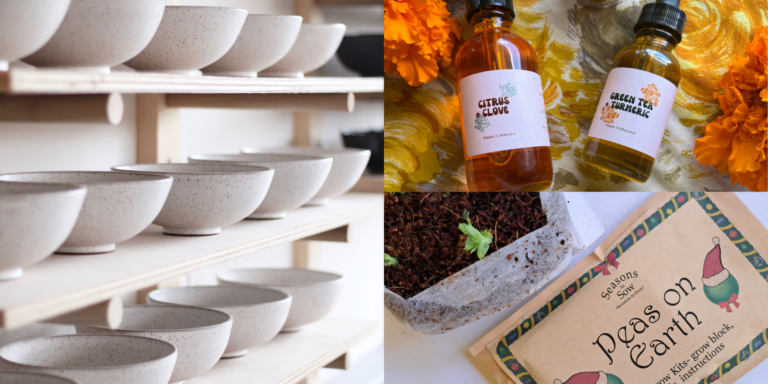 10 Thoughtful Holiday Gifts Made by FoodCorps Alumni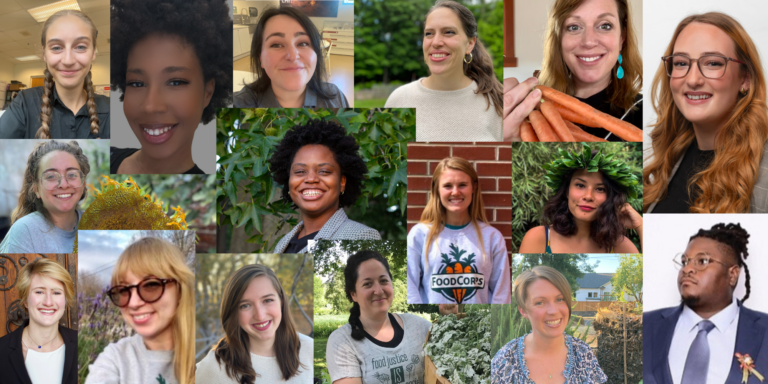 Introducing FoodCorps' 2023-2024 Alumni Advocacy Leads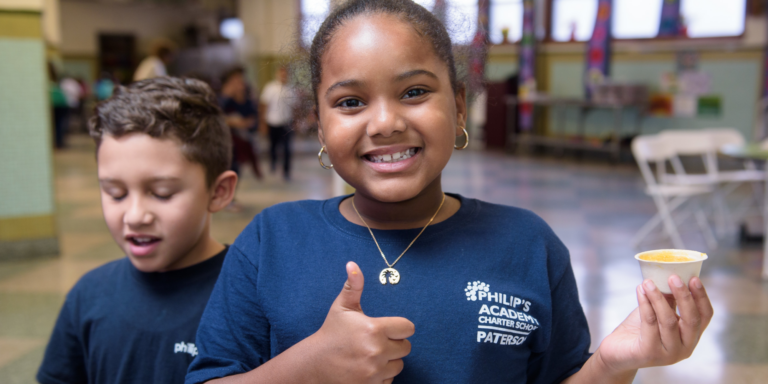 How to Prepare a Taste Test at Home With Kids