Alumni Farmer Spotlight: Molly Schintler Brings a Food System Focus
Molly Schintler works to nourish people and the planet.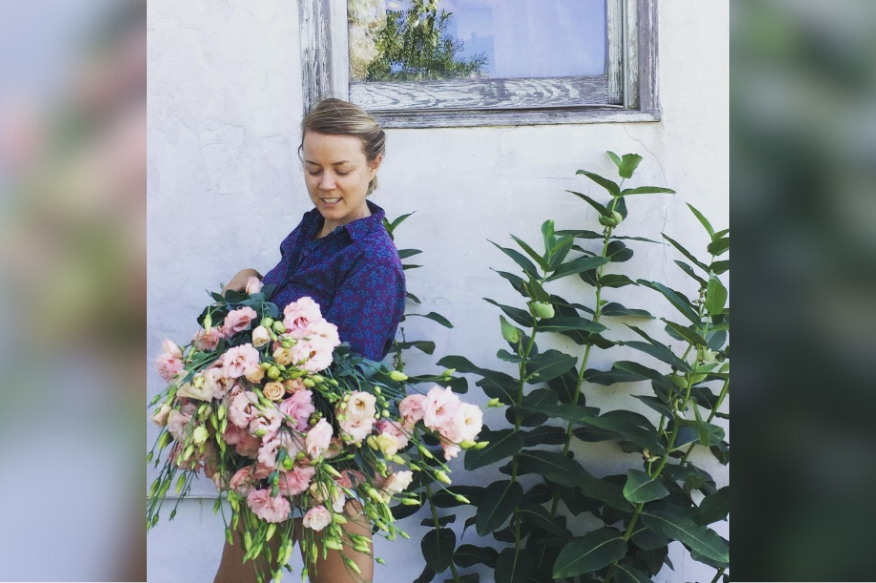 This month, we're featuring a few FoodCorps alumni farmers who are nourishing their communities. From small-scale farms to larger productions, these farmers' stories highlight the profound impact of local food on schools and communities. We hope their stories will shed light on the importance of the farm to school and local food movements.
Make sure to read our other stories about farmers who served with FoodCorps, including Christopher Horne, LaBria Lane, and Pete Kerns and Natasha Hegmann.
On a 51-acre plot of land in Mechanicsville, Iowa, Molly Schintler and her business partner Derek Roller operate Echollective Farm, a farm that grows food to nourish people and the planet.
Using organic processes, the farm produces diversified vegetables, shiitake mushrooms, and garlic seed for a variety of markets. Echollective's produce reaches Eastern Iowa community members at the local farmers market and through its sliding-scale Community Supported Agriculture (CSA) program that serves over 100 members. Local wholesale clients include three co-op groceries, Cornell College, restaurants, and a food hub that sells to local institutions.
Creating equity-centered food systems change
Molly grew up in Iowa City, where she became interested in food systems work. During an apprenticeship on a farm outside New York City, her experiences cultivated an appreciation of community, which she still sees as the standard of shared support centered on farm work.
After moving back to her home state, Molly served for two years in Oelwein, a small Northeastern Iowa town, as a FoodCorps service member in partnership with AmeriCorps. She credits her experience with providing her with the skills and experience to help advance community-led racial and social equity in food and agriculture.
"The experience was so positive," she said. "It allowed me to connect with and become part of the community. I'd see students and their families at the town's one grocery, where I could put up signage that supported what I was teaching in class."
Nourishing the local community
Molly and Derek met at a Practical Farmers of Iowa conference in 2016, then decided to become business partners. The farm's mission is to serve the land and nearby communities.
"Members of our community make our work possible," said Molly. In return, the farm provides enormous benefits to their neighbors, region, and the larger food system.
Echocollective employs 16 seasonal employees. During the COVID-19 pandemic, the farm fostered local food security by tripling its sliding-scale CSA program, providing culturally relevant and nourishing foods to its neighbors, and donating food to areas that faced food insecurity.
"During disasters such as the pandemic or the 2020 derecho, farms like ours are uniquely positioned to meet the needs of communities in crisis," said Molly. "The closer you are to your community, the better you know what local needs are."
Every day in Iowa and across the country, this knowledge is becoming more crucial as the climate, economy, and food systems become more volatile.
Facing barriers and inequities in agriculture
"Every year, farmers quit farming or move on because they just can't make it work," Molly said. And still others cannot start due to circumstances. "I can farm because things lined up for me, but if one of those factors didn't work out, I might not be able to farm."
"Funding should directly support farmers beyond career development and land access," she said, pointing out barriers that face nearly every farmer: student loan and medical debt, child care expenses, lack of affordable housing, transportation costs, lack of health insurance, low incomes. "While it's difficult to find affordable land to rent, so many people in my community face additional barriers to farming."
As a first-generation, small-scale farmer, Molly also emphasized the potential for improving diversified crop insurance, since the current insurance structure favors commodities over market producers and underserved farmers.
"Education and resources need to work for farmers of all scales," she said. "And parts of our local and regional economies aren't built out to feed people when producers aren't as connected to the wider global market."
Echollective has also experienced difficulty with accepting SNAP benefits for their CSA and farmers markets sales—a hurdle that's even tougher in states other than Iowa. While Molly and Derek would like to supply more schools, pricing favors commodities over produce, so the compensation that schools—and other wholesale buyers—can provide often is not viable for small farmers.
"We can't sell into the food system wholesale at such low prices," she said. "We need efficient systems to meet that need, such as equipment or grant support. For farmers to sell at low rates, we need proper equipment and knowledge."
Molly also underscored inequities that prevent farmers from starting or continuing operations. COVID emergency funding allowed Echollective to stay afloat during the pandemic, yet Black farmers are still blocked from accessing that relief. And federal policies could do much more in terms of offering paths to citizenship for marginalized people who work in the food system, such as meatpackers and field workers.
"When farmers can decide what their support looks like, they can better meet their particular challenges," she said. "All of these funding avenues are so important, and they're all connected to the government. If we could choose where we used support within our farm businesses, that would go a long way in providing what farmers need to be successful."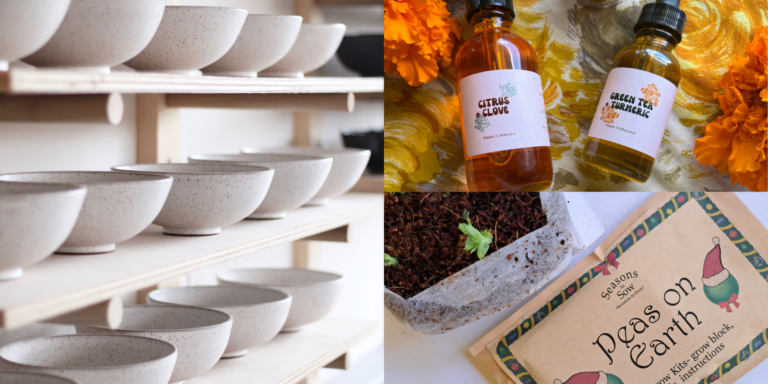 10 Thoughtful Holiday Gifts Made by FoodCorps Alumni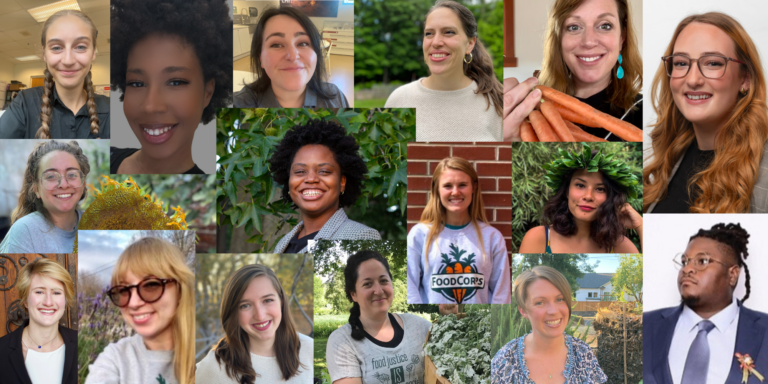 Introducing FoodCorps' 2023-2024 Alumni Advocacy Leads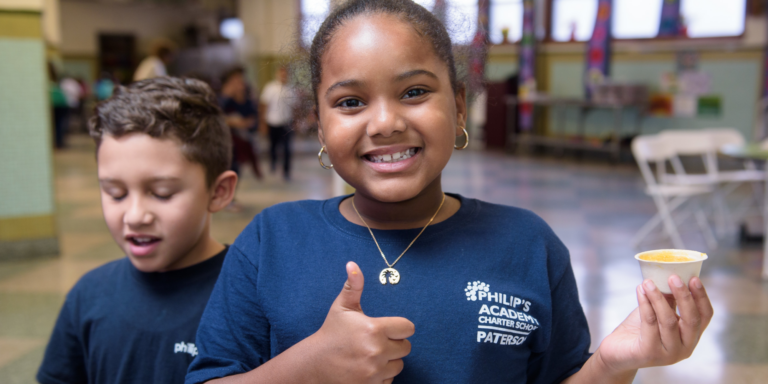 How to Prepare a Taste Test at Home With Kids