Take Action: Extend School Meals for All
School meals are an essential resource in feeding 30 million children every day. Making school meals free for all students ensures that every kid is nourished and ready to learn, regardless of their family's income.
FoodCorps and our coalition partners are advocating for the continuation of school meals for all, which has been in place over the past two years through federal pandemic waivers. In June, Congress passed the Keep Kids Fed Act, extending school meals for all through the summer. But lawmakers must do more to make school meals for all permanent and reduce uncertainty for millions of families across the country.
Learn more about school meals for all below and take action by urging your senators to prioritize children's well-being, not red tape.
"Take away all that red tape so we can serve students. We shouldn't have to worry about meal applications. We should just be feeding kids."
—Arlethia Brown, School Nutrition Director, Camden City School District, NJ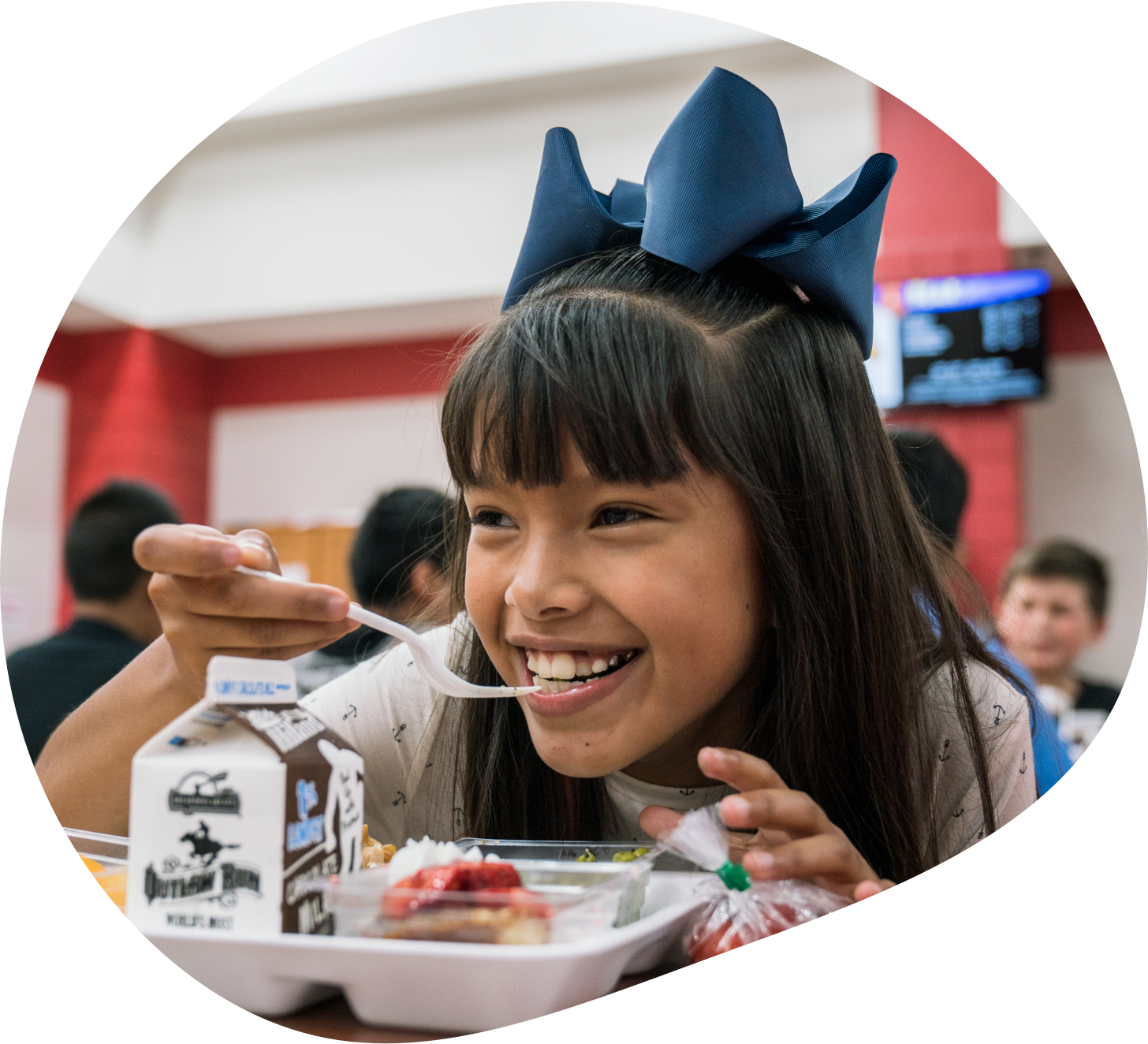 We don't expect children to pay for textbooks that they use in schools. We don't expect them to pay for the desks they sit at. A nutritious meal is just as essential as those things, maybe more, for students to be able to perform well in school.
—Mary Rochelle, Programs, Events & Grants Coordinator, Food Services Department (School Food Project), Boulder Valley School District, CO
Please keep free lunches no matter income — especially those of us who lost our homes in the Marshall fire. I can't imagine with three kids how much it would cost and we don't have the funds. We don't qualify for any financial assistance or free or reduced lunches. We've really depended on those lunches now and will for at least the next year or two.
—Parent, Boulder Valley School District, CO