White House Conference on Hunger, Nutrition, and Health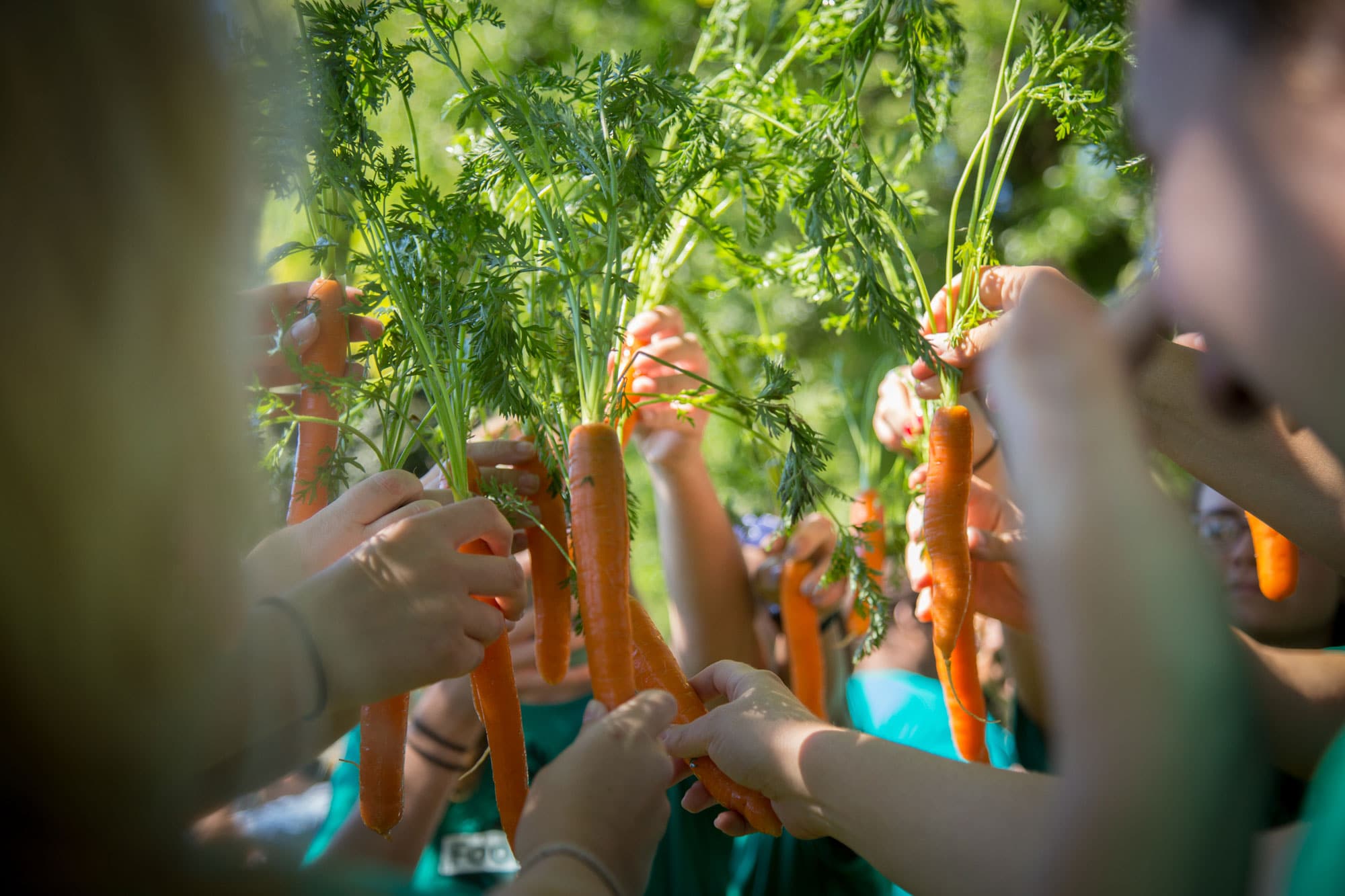 A Historic Opportunity
FoodCorps is highlighting policies that will nourish the health, education, and sense of belonging of every child in our country.
For the first time in 50 years, the White House Conference on Hunger, Nutrition, and Health was held on September 28, 2022—where the Biden-Harris Administration unveiled a national strategy to end hunger, support child nutrition, and eliminate health disparities.
The last conference on this topic, held in 1969, advanced policy changes that expanded essential programs such as SNAP, WIC, and the school meals program. This conference could determine the next several decades of food policy, which makes now a critical time to elevate issues that matter most—making nourishing futures for every student a national priority.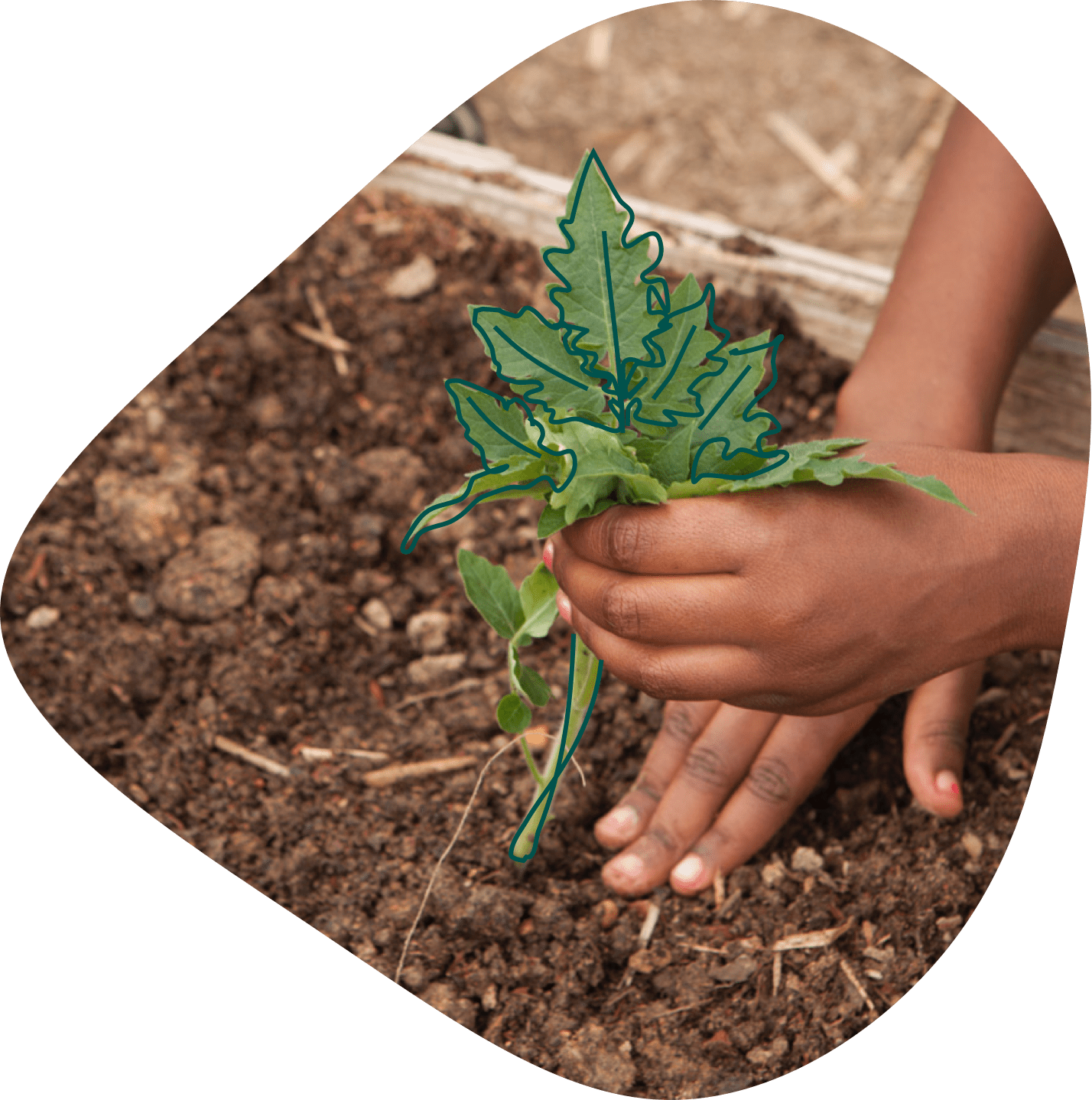 A student plants a seedling into the soil of a raised garden bed.
Our Nourishing Futures Initiative
In collaboration with the Conference and building on the momentum of the new National Strategy, FoodCorps is proud to announce our Nourishing Futures initiative, a $250 million commitment grounded in equity that seeks to ensure all 50 million students learn about food and have access to nourishing, free meals in school by 2030.
Read More
Initial philanthropic support of FoodCorps' Nourishing Futures includes:
Inclusive Capital Partners Foundation
MacKenzie Scott
Mars Food
Melissa Williams
Newman's Own Foundation
Olo, through the Olo for Good Fund at Tides Foundation
Orgain Clean Nutrition
The Rachael Ray Foundation
Susan and David Tunnell
Thrive Market
Walmart Foundation
W.K. Kellogg Foundation
The William K. Bowes, Jr. Foundation

White House Announces FoodCorps' Nourishing Futures Initiative
Read more

White House Includes FoodCorps Policy Recommendations in National Strategy
Read more

White House Includes FoodCorps Policy Recommendations in National Strategy
"President Biden's National Strategy on Hunger, Nutrition, and Health announced today marks a clear step forward toward a more nourishing future for our nation's students and sets in motion the four core policy recommendations that FoodCorps prioritized and advanced to support our children's nutrition, health, and sense of belonging at school."

FoodCorps Alumna Phoebe Wong to Speak at Conference
Read more
Our Core Policy Recommendations
Policies that will nourish the health, education, and sense of belonging of every child in our country. Read our full report at the link below.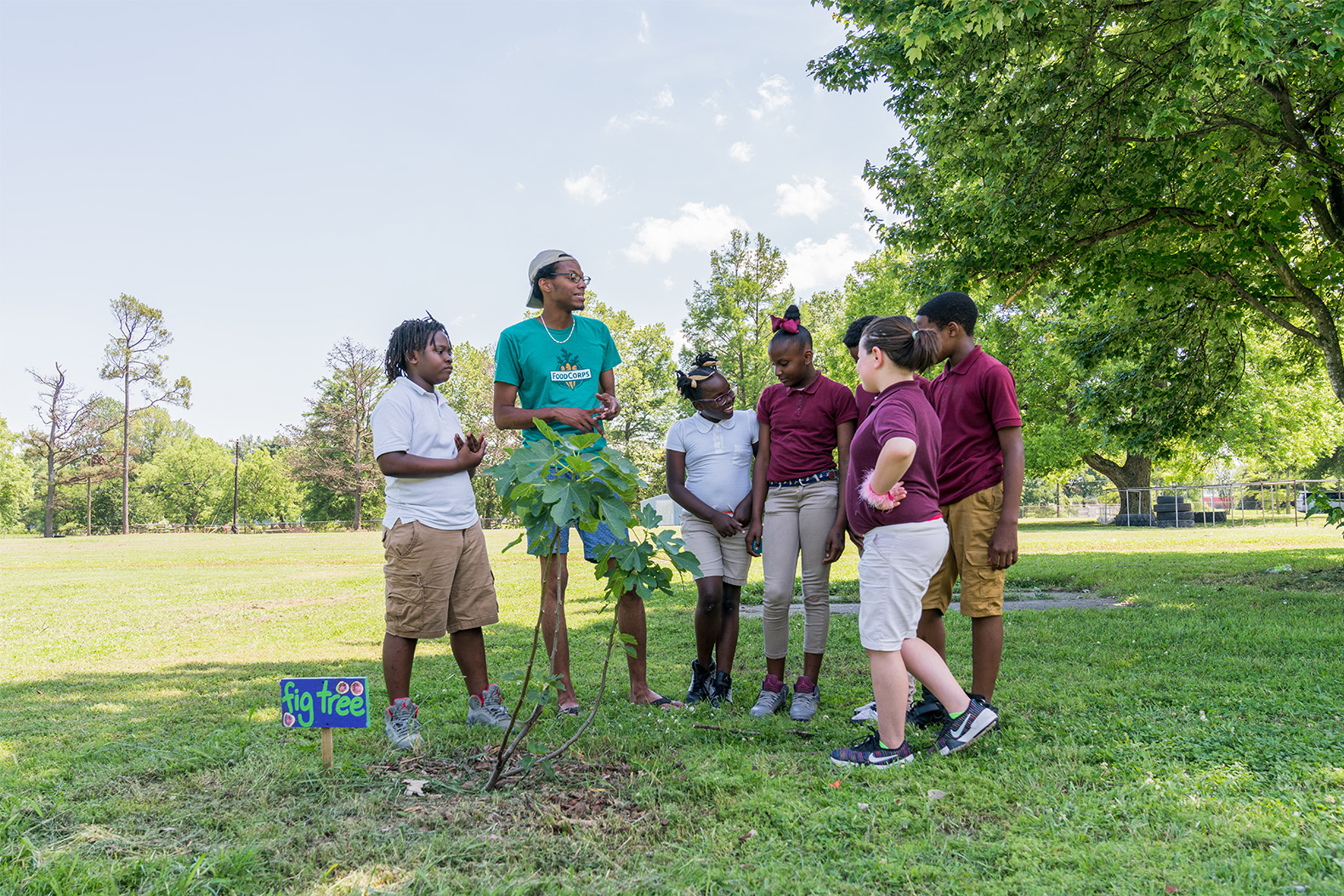 Food & Nutrition Education
Prioritize food and nutrition education resources as an investment in our children's health and well-being by placing dedicated food educators in schools.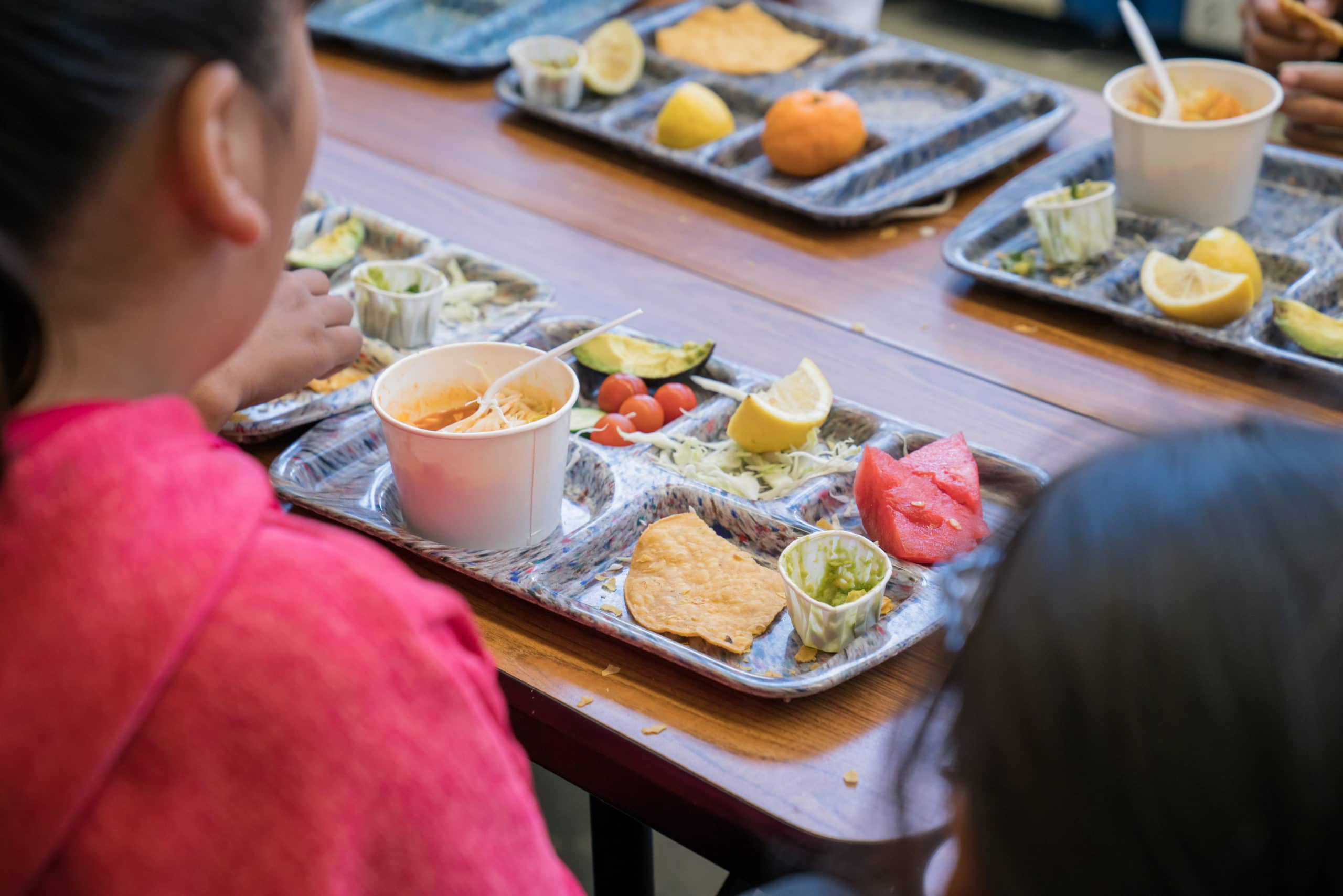 School Meals for All
Provide free school meals for all and allow school nutrition professionals to focus on feeding children, not doing paperwork.
Learn more about school meals for all.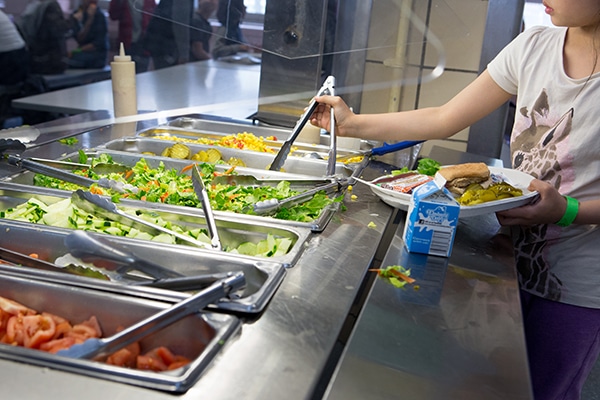 Equipment & Infrastructure
Invest in school kitchen equipment upgrades, school gardens, and scratch cooking resources.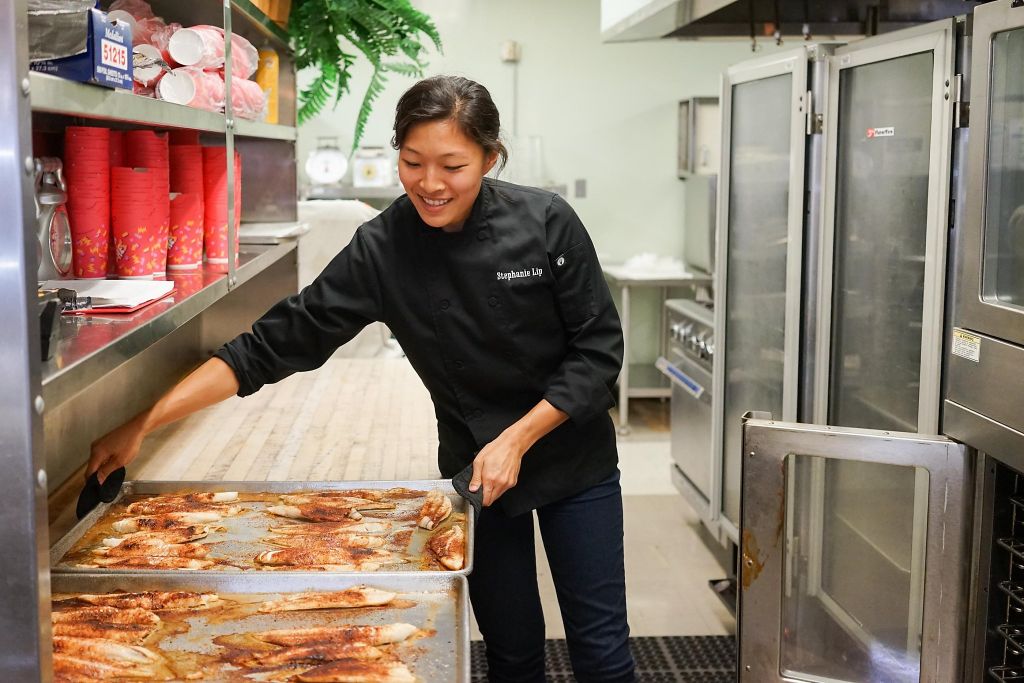 Talent Pipeline
Create a talent pipeline to ensure our nation's schools are attracting the next generation of school nutrition and food education leaders who reflect the cultures and identities of the communities they serve.
What You Can Do
Share Our Policy Recommendations

Sign Up to Stay Connected!

Together we will nourish futures for every student. Sign up for FoodCorps emails, and we'll make sure you have the tools to take action and join the movement for food education and free, nourishing meals in school.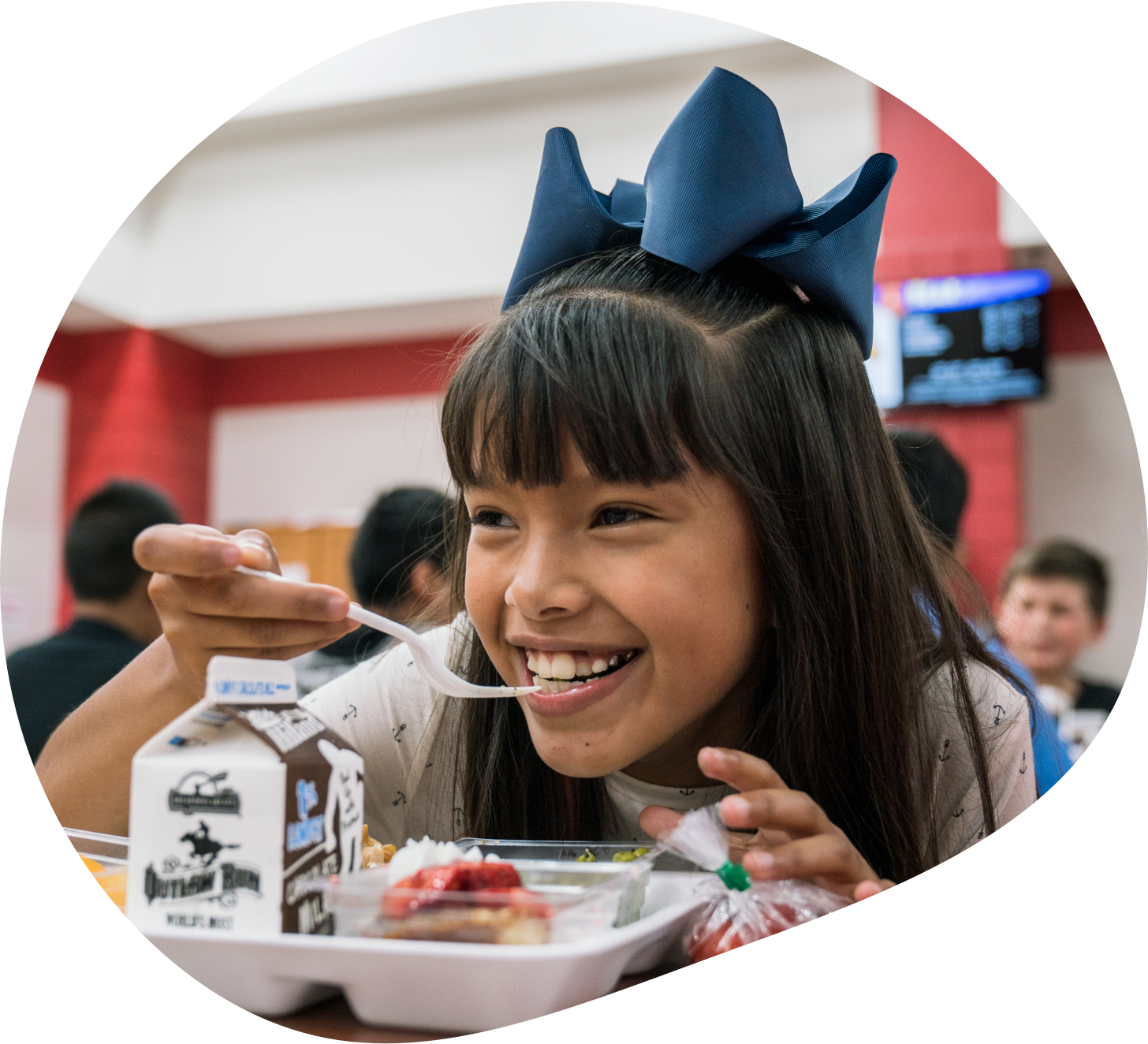 A student enjoying her lunch. (Springdale, AR)
FoodCorps is a non-partisan, non-profit organization. FoodCorps staff and FoodCorps AmeriCorps members may not participate in any partisan or seemingly partisan activities during work time charged to AmeriCorps funded grant or while earning AmeriCorps service hours. No federal funds were used to prepare or distribute advocacy actions.