White House Conference on Hunger, Nutrition, and Health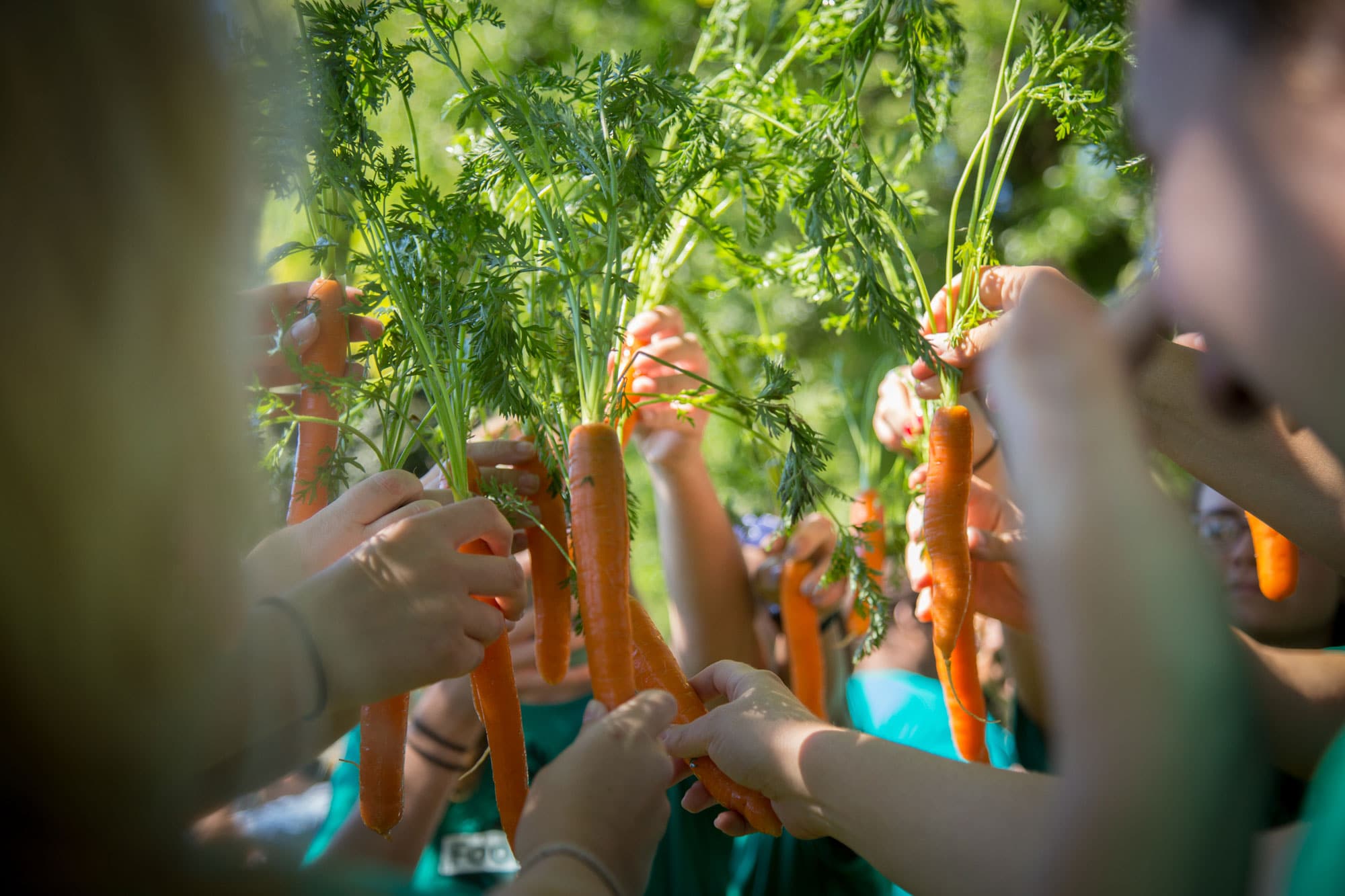 A Historic Opportunity
FoodCorps is highlighting policies that will nourish the health, education, and sense of belonging of every child in our country.
For the first time in 50 years, the White House Conference on Hunger, Nutrition, and Health is convening on September 28, 2022—where the Biden-Harris Administration will announce a national strategy to end hunger, support child nutrition, and eliminate health disparities.
The last conference on this topic, held in 1969, advanced policy changes that expanded essential programs such as SNAP, WIC, and the school meals program. The upcoming conference could determine the next several decades of food policy, which makes now a critical time to elevate issues that matter most—making nourishing futures for every student a national priority.
Schools hold enormous potential in shaping how children experience food during their school years and for the rest of their lives, from meeting their basic nutritional needs, to ensuring the foods they eat reflect their cultures and identities. A national strategy on hunger, nutrition security, and health must include school meals and food education.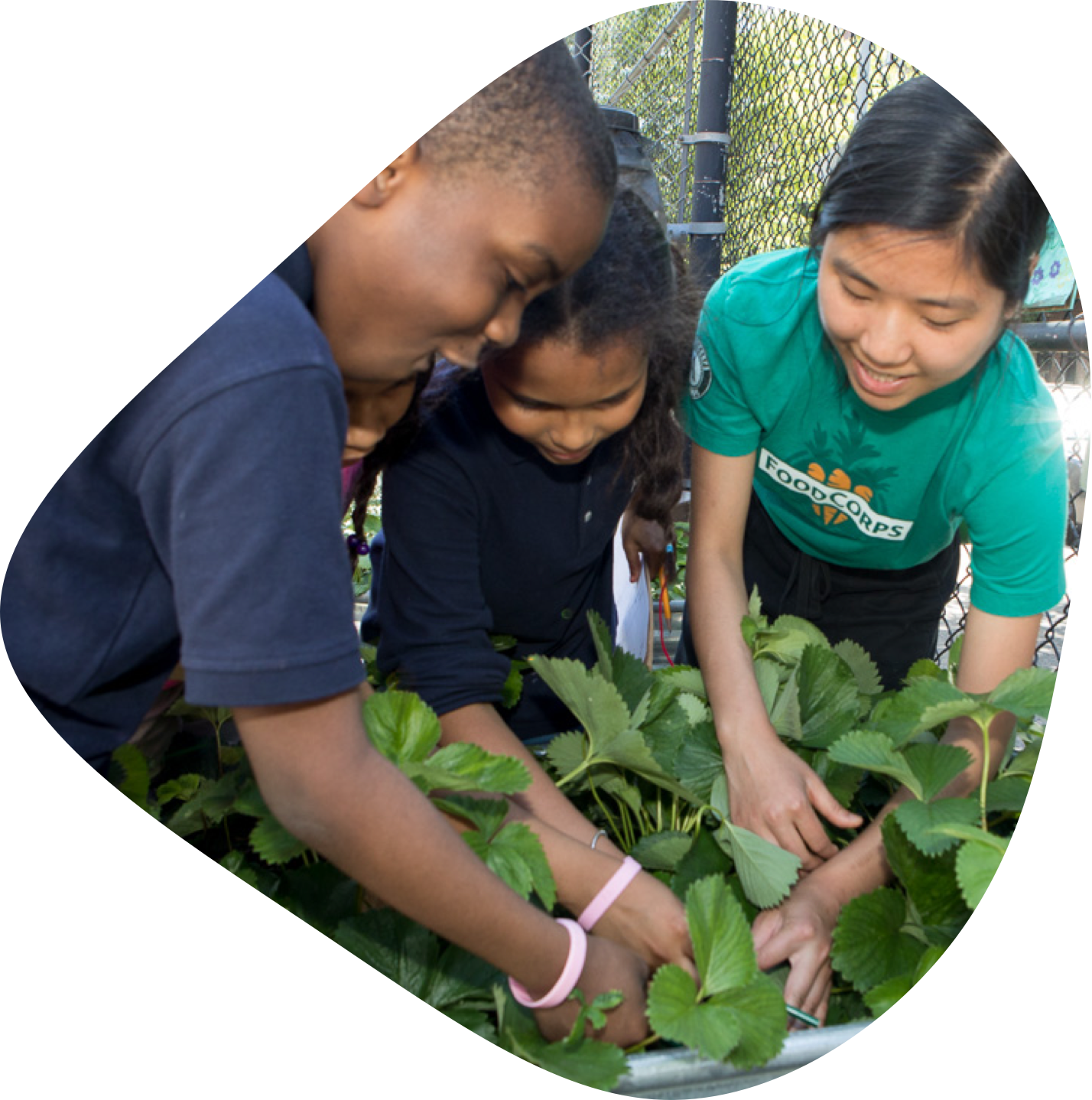 Service Member Tessa Finkelstein and her students observe strawberry plants in the garden. (Bronx, NY)
Our Report: Nourishing Futures for Every Student
This report includes FoodCorps' four core policy recommendations to improve access to nutritious foods, empower healthy choices through education, and close the disparities surrounding them due to systemic oppression. This report is the product of listening sessions with education and nutrition leaders who work to feed and teach our children every day, and bring the unique lived experiences of navigating the landscape created by these policies.
Our Core Policy Recommendations
Policies that will nourish the health, education, and sense of belonging of every child in our country.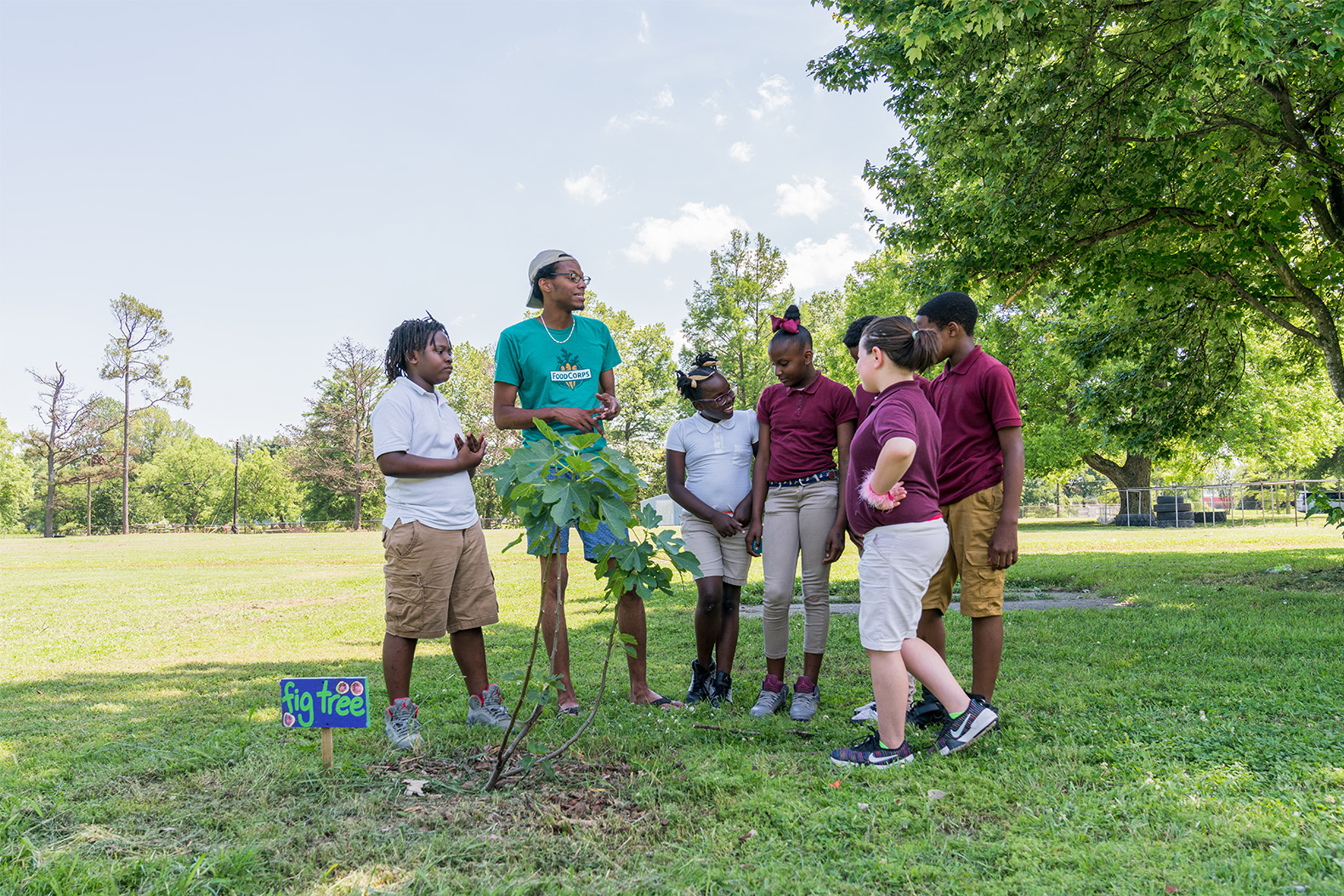 Food & Nutrition Education
Prioritize food and nutrition education resources as an investment in our children's health and well-being by placing dedicated food educators in schools.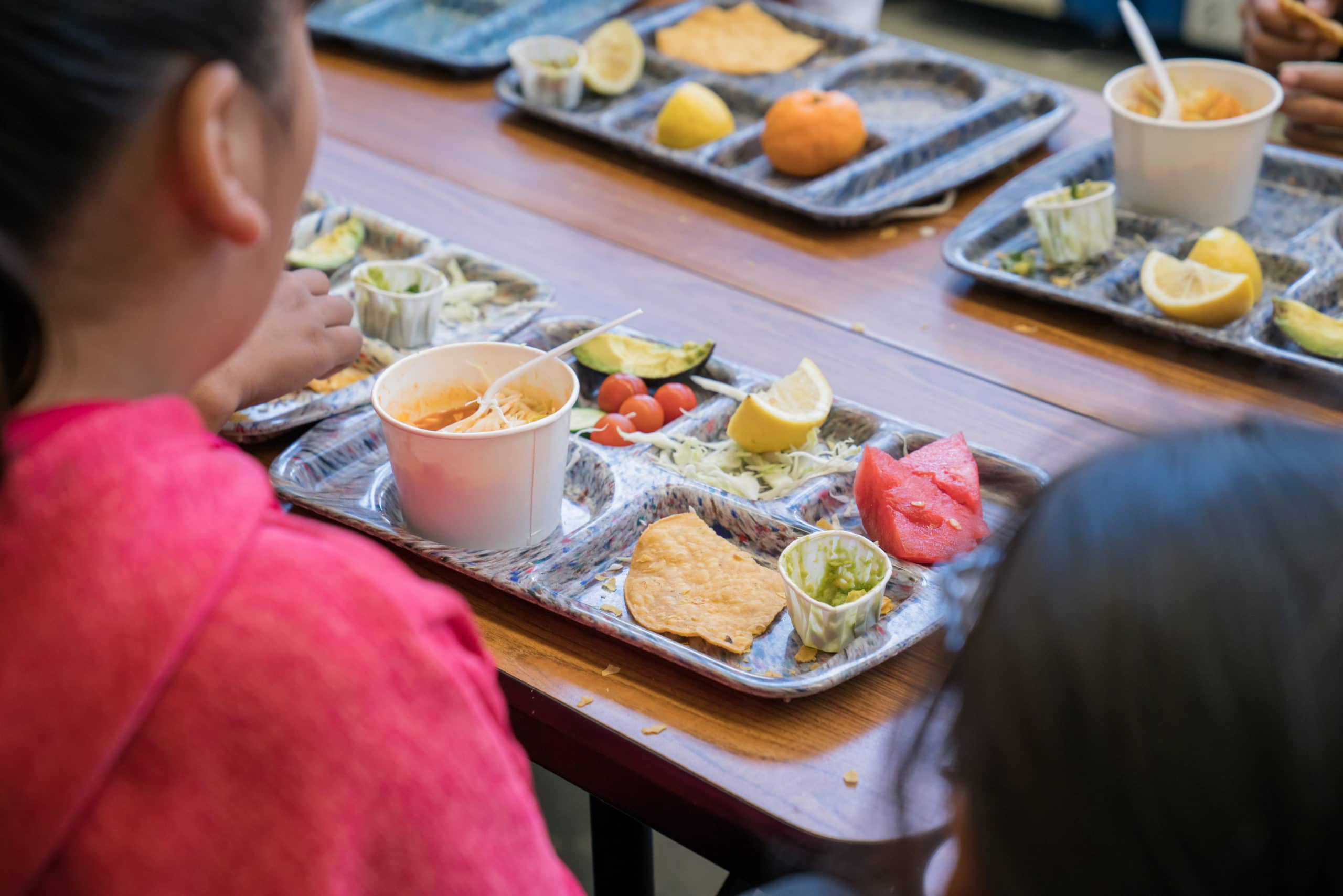 School Meals for All
Provide free school meals for all and allow school nutrition professionals to focus on feeding children, not doing paperwork.
Learn more about school meals for all.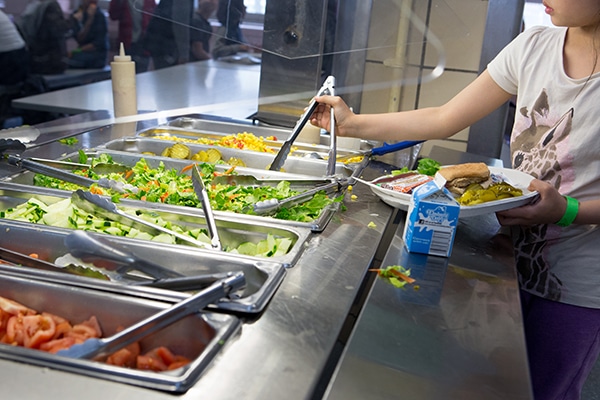 Equipment & Infrastructure
Invest in school kitchen equipment upgrades, school gardens, and scratch cooking resources.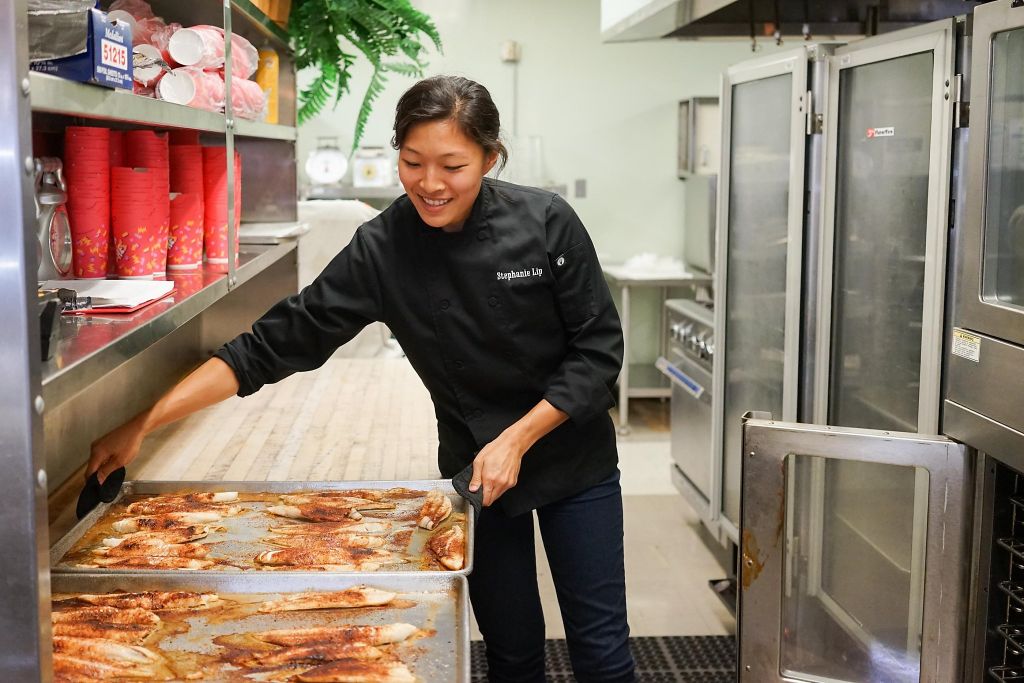 Talent Pipeline
Create a talent pipeline to ensure our nation's schools are attracting the next generation of school nutrition and food education leaders who reflect the cultures and identities of the communities they serve.
Information About the Conference
The White House Conference on Hunger, Nutrition, and Health will be held on Wednesday, September 28. In parallel to the conference, the Biden-Harris Administration will announce a National Strategy that identifies steps the government will take and catalyzes the public and private sectors to address the intersections between food, hunger, nutrition, and health.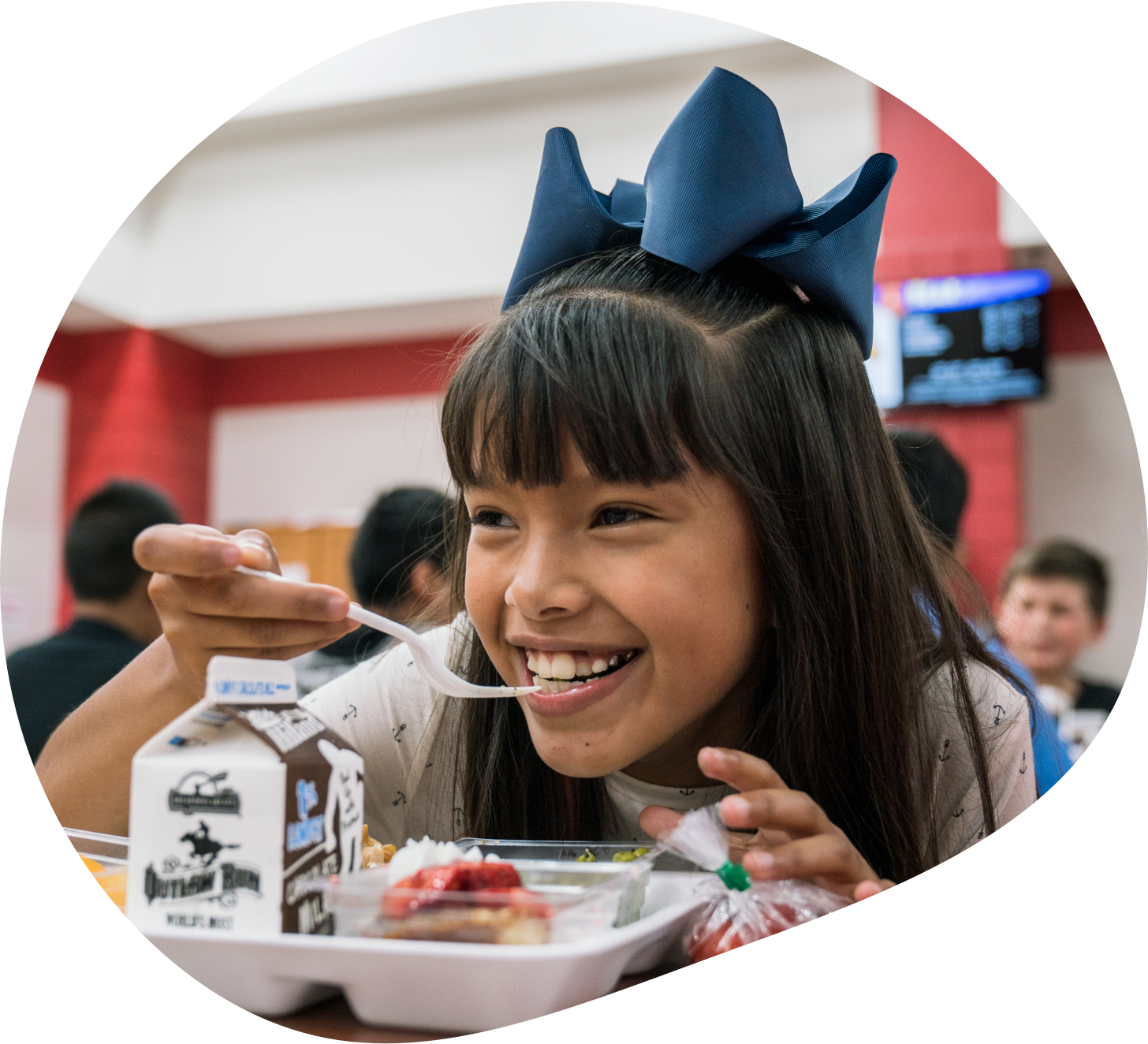 A student enjoying her lunch. (Springdale, AR)
FoodCorps is a non-partisan, non-profit organization. FoodCorps staff and FoodCorps AmeriCorps members may not participate in any partisan or seemingly partisan activities during work time charged to AmeriCorps funded grant or while earning AmeriCorps service hours. No federal funds were used to prepare or distribute advocacy actions.